Study Science & Health in the Heart of Boston
In the late 19th and early 20th centuries, scientific and medical advancements such as modern cardiac surgery, organ transplantation, immunosuppression and even the first milk-based infant formula all took place in Boston's hospitals. The city has become a global center for research, drug development and treatment for disorders of the brain and body, with neighboring institutions including Harvard Medical School, Boston Children's Hospital, Brigham & Women's Hospital and Dana-Farber Cancer Institute at the forefront.
So, what's next? Right now, in greater Boston, life-sciences startups are raising billions of dollars in venture capital to drive early-stage research in regenerative medicine, early disease detection, biotherapeutics, gene therapies and more—and they are hiring Boston's enterprising best and brightest to solve some of the most exciting and challenging issues facing the industry, and society, today. On our doorstep, "the Fenway District is the foundation of a new life sciences hub in the City of Boston" (boston.com) where millions of square feet of lab space has been built or is planned over the next several years.
At-A-Glance
14
state-of-the art laboratories
$3.3m
in active research funding
100%
of students complete an internship
97%
of 2021 grads were employed within 1 year
The Emmanuel Effect
The Emmanuel Effect
Through internships, research and more, our students translate their talents and training into meaningful careers in Boston and beyond.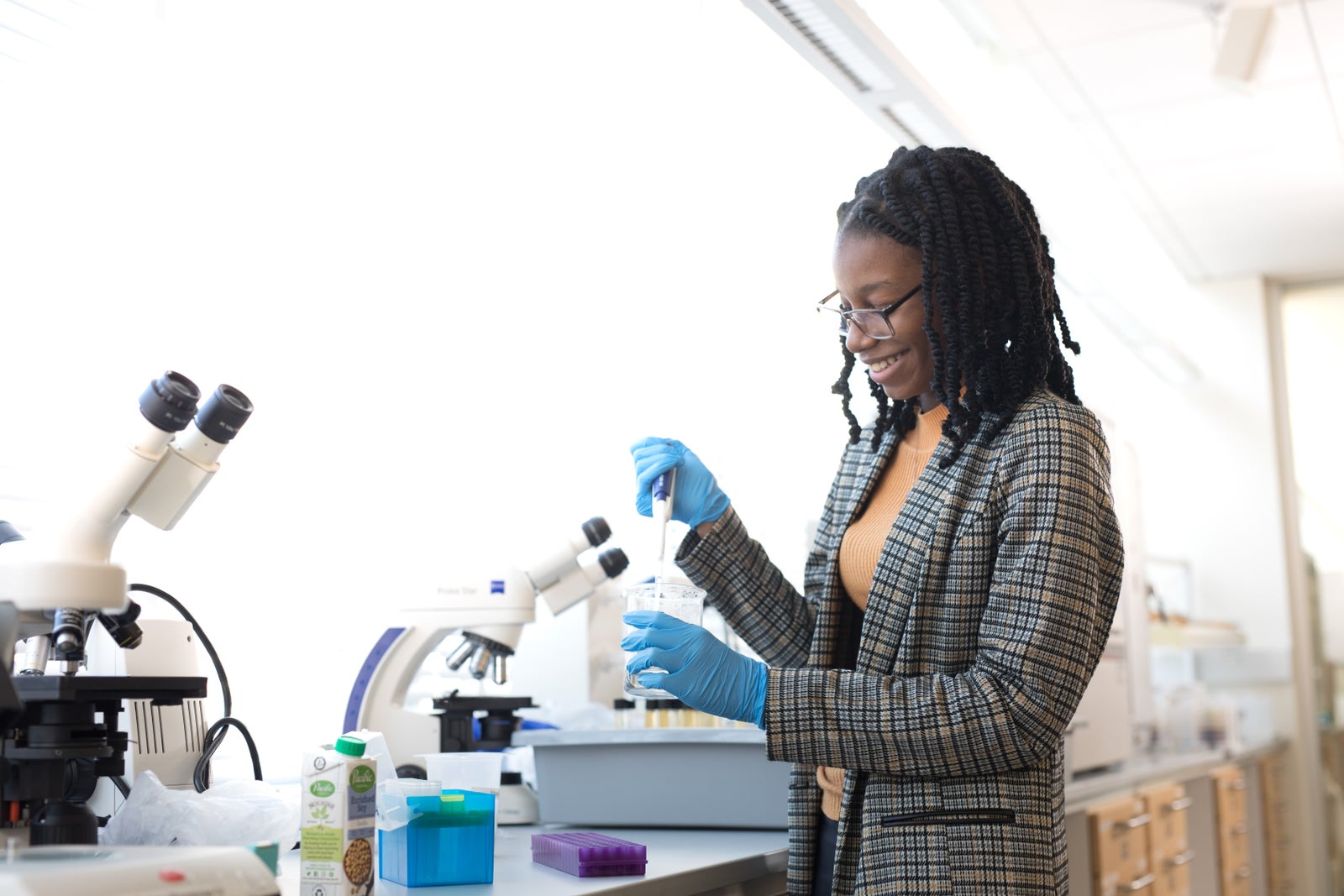 As undergraduates, our students work alongside faculty on original research or take on internships throughout the city. Here is just a sample of internship locations for 2022-2023.
Alkeus Pharmaceuticals
Applied Behavioral Institute of Boston
Arbour Hospital
BBI Solutions
Beth Israel Deaconess Medical Center
Boston Children's Hospital
Boston Medical Center
Brigham & Women's Hospital
Dana-Farber Cancer Institute
Editas Medicine
Fenway Community Center
General Electric
Genomes2People
Harvard Genetics Lab
Massachusetts Eye & Ear
Massachusetts General Hospital
McLean Hospital
NOW Scientific
Precision for Medicine
Spaulding HospitalVA Boston Healthcare System
Top 10 First Employers of School of Science & Health Graduates (Classes 2015-2021)
Boston Children's Hospital
Massachusetts General Hospital
Beth Israel Deaconess Medical Center
Brigham & Women's Hospital
Dana-Farber Cancer Institute
Tufts Medical Center
Harvard Medical School
Broad Institute of MIT and Harvard
Massachusetts Institute of Technology
McLean Hospital