Each academic year, classes participate in distinct traditions starting right during move-in weekend with the class photo and ending with Commencement. Learn more about how we celebrate key milestones.
Academic Convocation
Emmanuel celebrates the start of each academic year with an Academic Convocation ceremony for first-year students. This event represents many new beginnings—new academic pursuits, new friendships and new opportunities for students to grow as leaders and ethical decision-makers. Convocation features a variety of speakers to welcome first-year students formally into our academic community.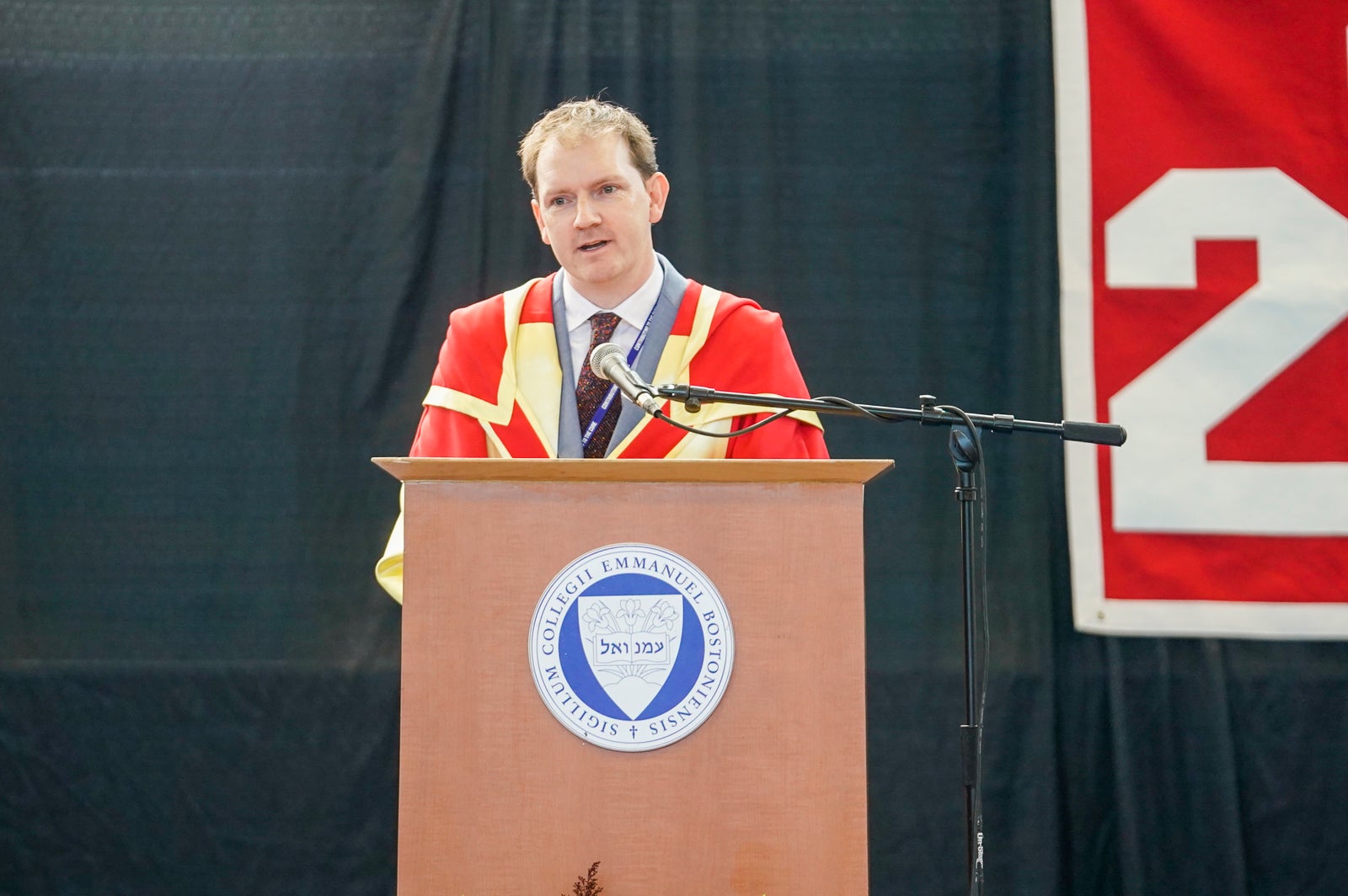 Sophomore Pinning
Every spring, sophomores mark their official selection of a major field of study with a pinning ceremony. During this treasured Emmanuel College tradition, faculty members present each student in their department with an Emmanuel pin in honor and recognition on this important academic occasion.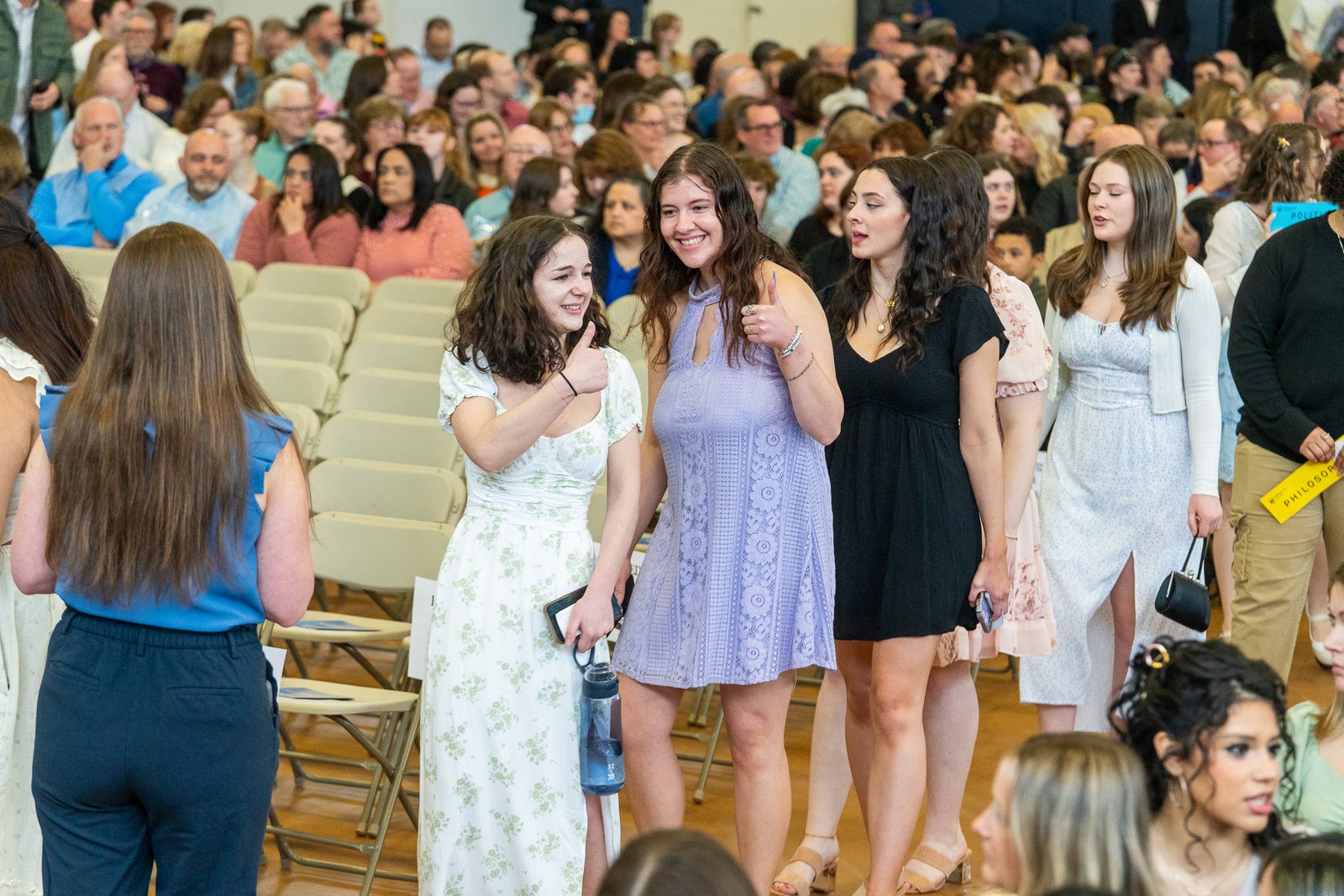 Junior Twilight
To mark the "twilight" time of a student's Emmanuel College journey, the junior class hosts an annual career panel in the spring. A gathering with food and music completes the night to mark the class' rise to senior year. 
Senior Champagne Brunch
While Commencement marks the formal culmination of our students' academic careers, a new tradition is a brunch hosted by the Alumni Association and Student Affairs. During a champagne toast, seniors are welcomed into an esteemed group of more than 20,000 alumni of Emmanuel College. Annually, a senior is presented with the Sister Janet Eisner Saint Among Saints awards.