The Jean Yawkey Center, which opened in 2004, is the "living room" of campus. It's our student center, our dining hall, our gymnasium, our fitness center and our place to meet up with friends all rolled into one.
On any given day, the Maureen Murphy Wilkens Atrium of the Jean Yawkey Center is bustling with club activity, open mic nights, fairs and more. The front desk is always staffed when the building is open, and students may stop there to check out sporting equipment to take to the gym or out to the Quad.). The fitness center, open to the entire Emmanuel community, is equipped with cardiovascular machines (including treadmills and elliptical machines), as well as circuit training machines and free weights.
The first floor is also home to Emmanuel's main dining facility, the Marian Hall Dining Room, which offers buffet style dining and features everything from stir fry and salad bars to comfort foods and desserts for all dietary preferences.
The sunny second-floor Atrium overlooks the Quad and is a popular place to hang out and collaborate on group assignments. The gymnasium is home to the Saints for both practice and competition. With bleacher seating for up to 1,400, game nights in the gym become the place to be for ECSuperfans.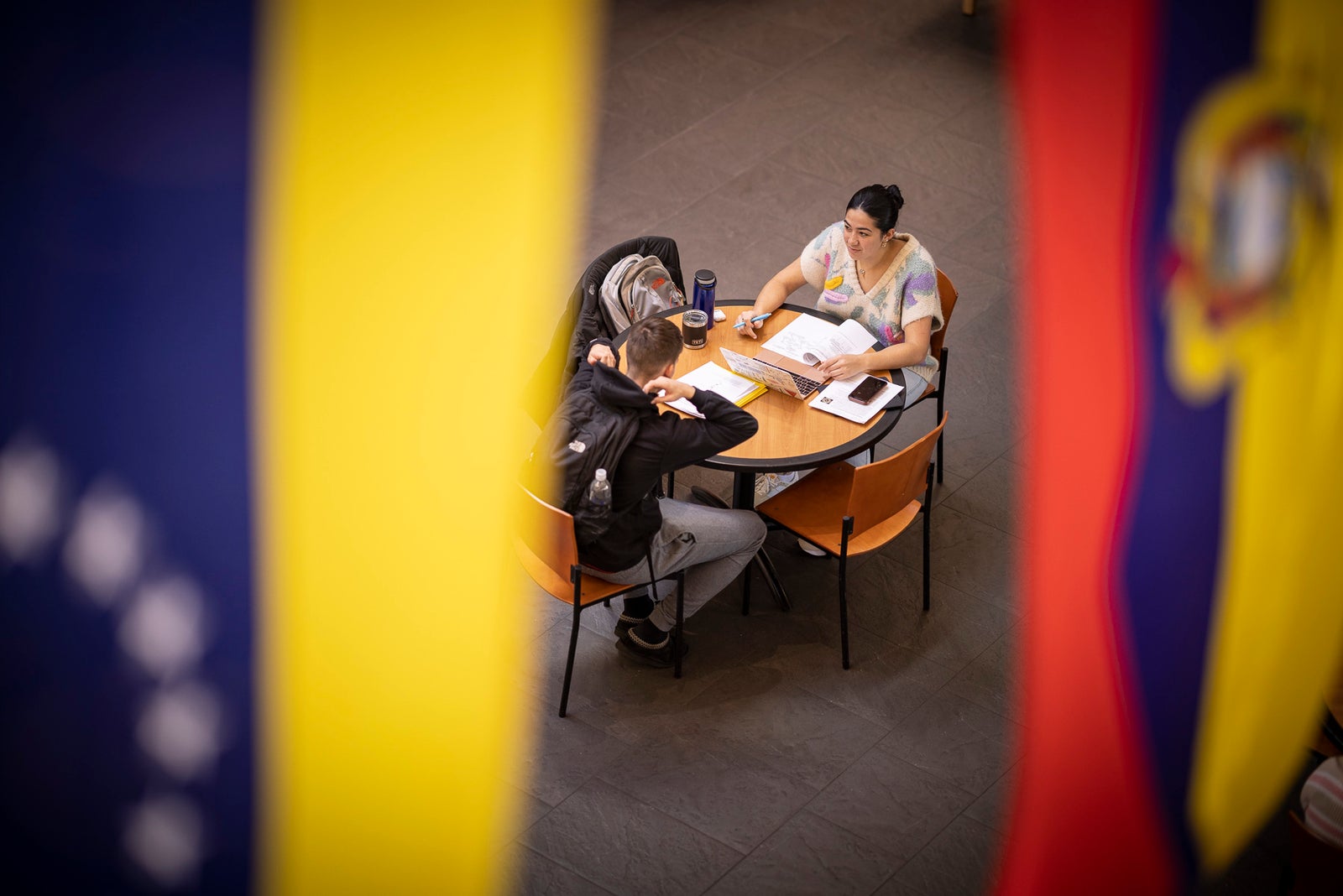 Jean Yawkey Center Facts
When did the Yawkey Center open?
When did the Yawkey Center open?
The Center opened in 2004.
What's in the Center?
The JYC is home to the gymnasium, Marian Hall Dining Room, fitness center, and plenty of common space.
Where can I go from the Yawkey Center?
Where can I go from the Yawkey Center?
Connects to Marian Hall, home of the Maureen Murphy Wilkens School of Nursing & Clinical Sciences and the College's Wellness Center (Health Services and the Counseling Center).