Ruby Roberge '23
Christmas in Boston
My first year at Emmanuel has brought so many great memories. Most of my memories have been with the great friends I've made here. One specific memory with my friends here was when we went out and explored the city before we all went home for Christmas break. We had planned a secret Santa between us but decided to go out to dinner off campus before. It was great to get off campus and explore the city, especially when it is all lit up for the holiday! In the Faneuil Hall area there were street performances that we stopped and watched and just enjoyed our time off campus. It was a great way to end the semester and escape the finals season before we all went home for break!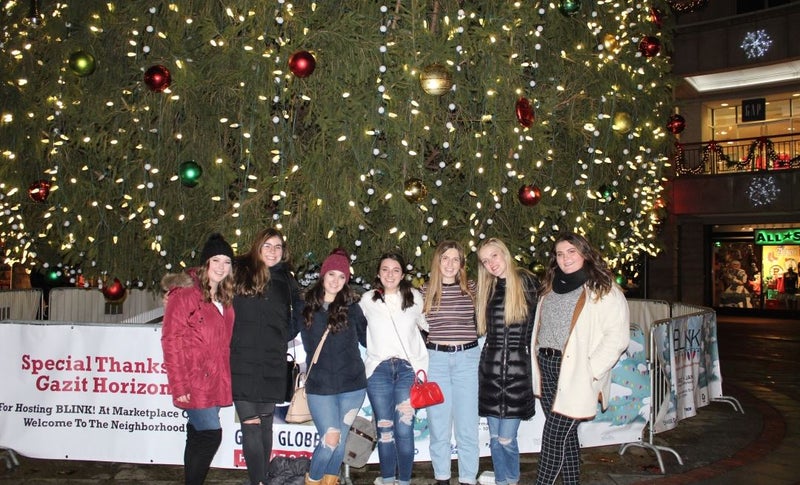 Casey Phillips '23
ASB in Phoenix, Arizona
"My senior year I attended alternative spring break and traveled to Phoenix Arizona to serve individual's experiencing homelessness at a place called André House! it was definitely an experience I will never forget!" - Casey Phillips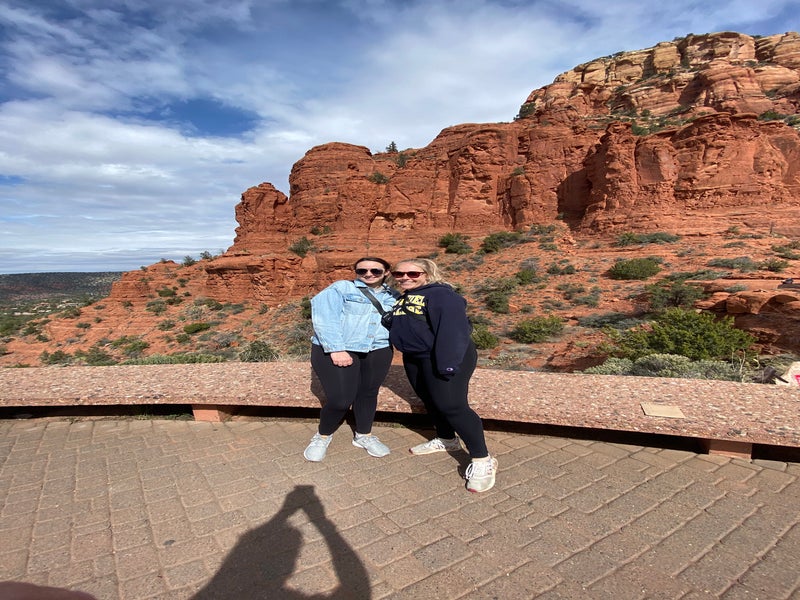 Victoria Slattery '23
Families Coming Together for Junior Pinning
"Junior Pinning is something I will always remember. While receiving my pin was fun and exciting, my favorite part was all of my friends' families coming together to celebrate! As our parents took photos, I felt so loved and accomplished." - Victoria Slattery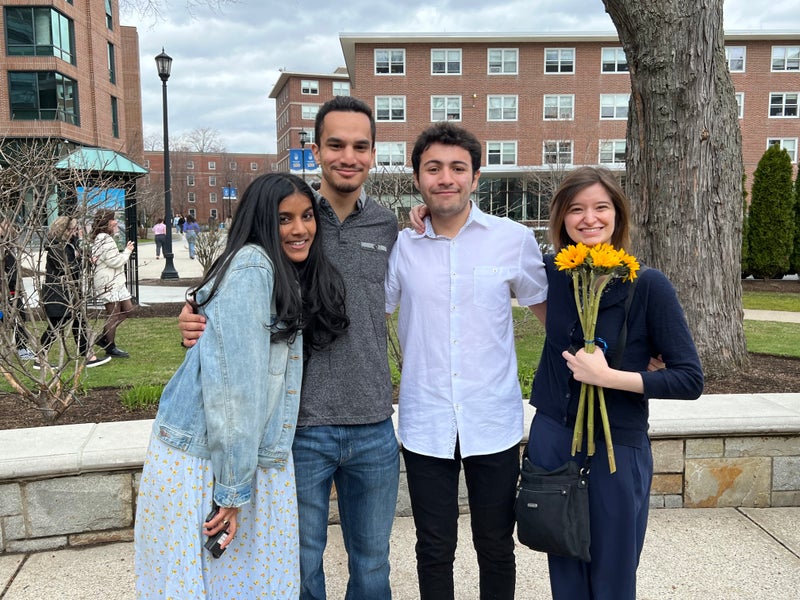 Nick Eline '23
Traveling with Cross Country
As a member of the Emmanuel Cross Country team I am able to travel all over to compete in collegiate meets. One of these meets was in Bethlehem, PA amongst the cornfields at Lehigh University! I really enjoy being able to travel and make memories with my teammates wherever we go.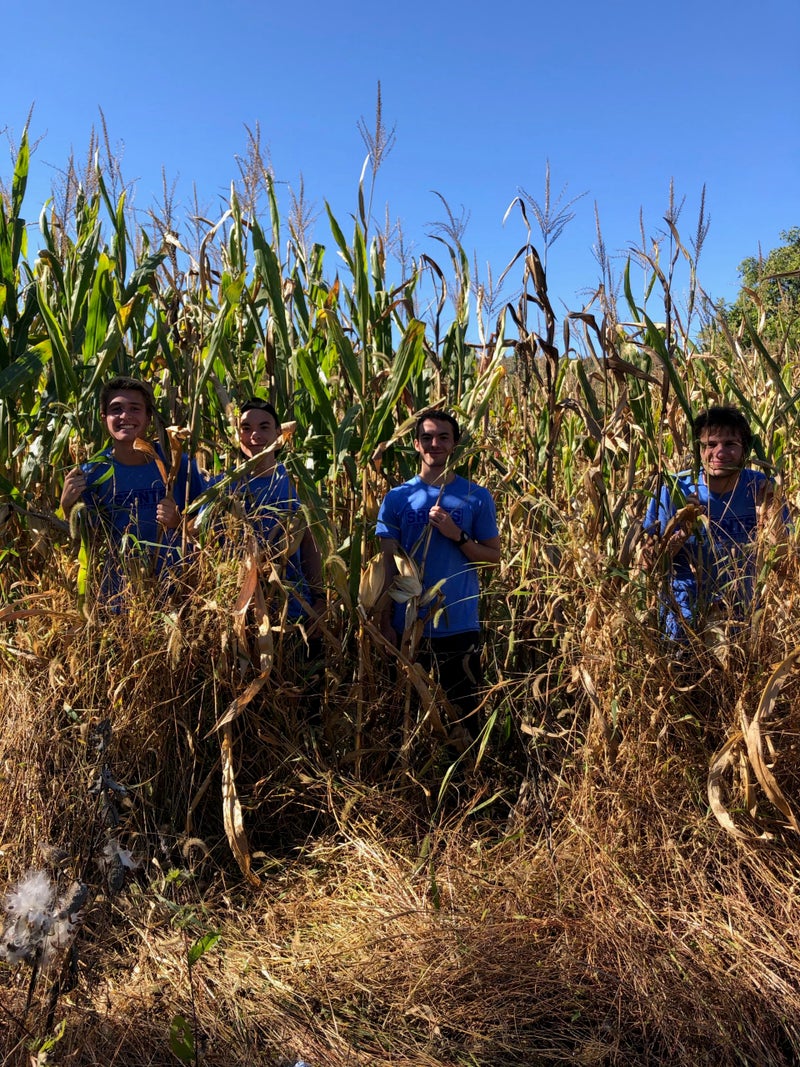 Natalie Massey '21
Museum Time
As a student at Emmanuel, you get free access to both the Museum of Fine Arts and the Isabella Stewart Gardner Museum! I take advantage of this a lot with my friends and we enjoy the beautiful garden and amazing artwork on display at the Isabella Stewart Gardner.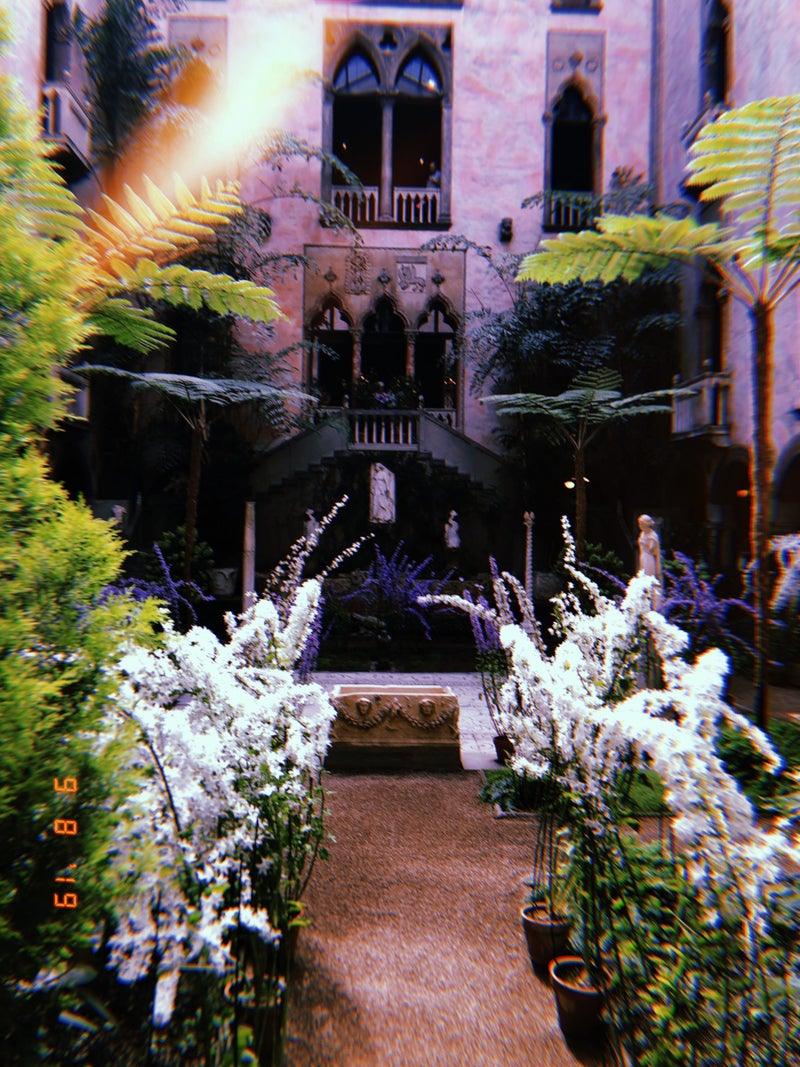 Carly Snyder '23
A Special Junior Pinning with Friends!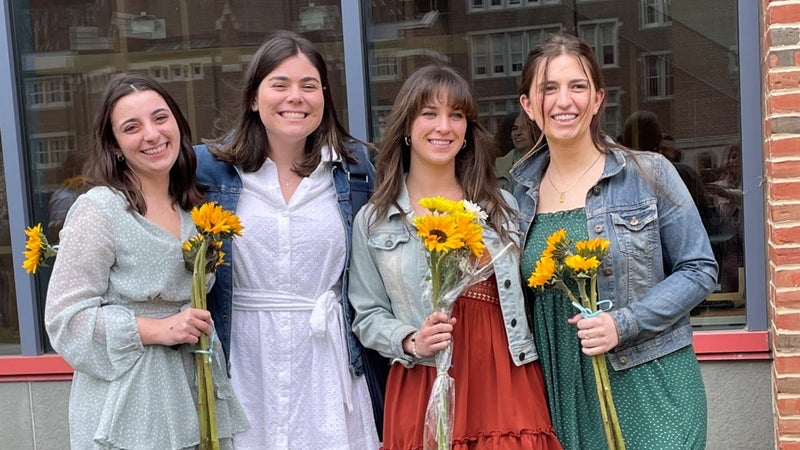 Tianna Dawe '23
History Made with Softball Team!
"My sophomore year we were the first softball team in school history to win the GNAC and played in the NCAA tournament in Texas! It was an amazing experience and a highlight of my time at Emmanuel. " - Tianna Dawe '23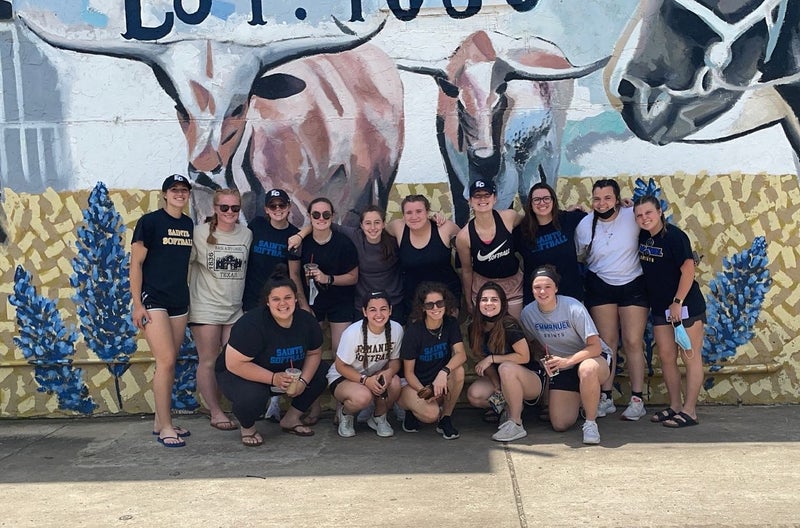 Julia Sena '23
Quad Time!
I always try to study and catch up on work outside as much as possible during the warm months. Secluded enough by the trees, but also still in the heart of campus, the picnic tables next to the Quad might just be my favorite spot!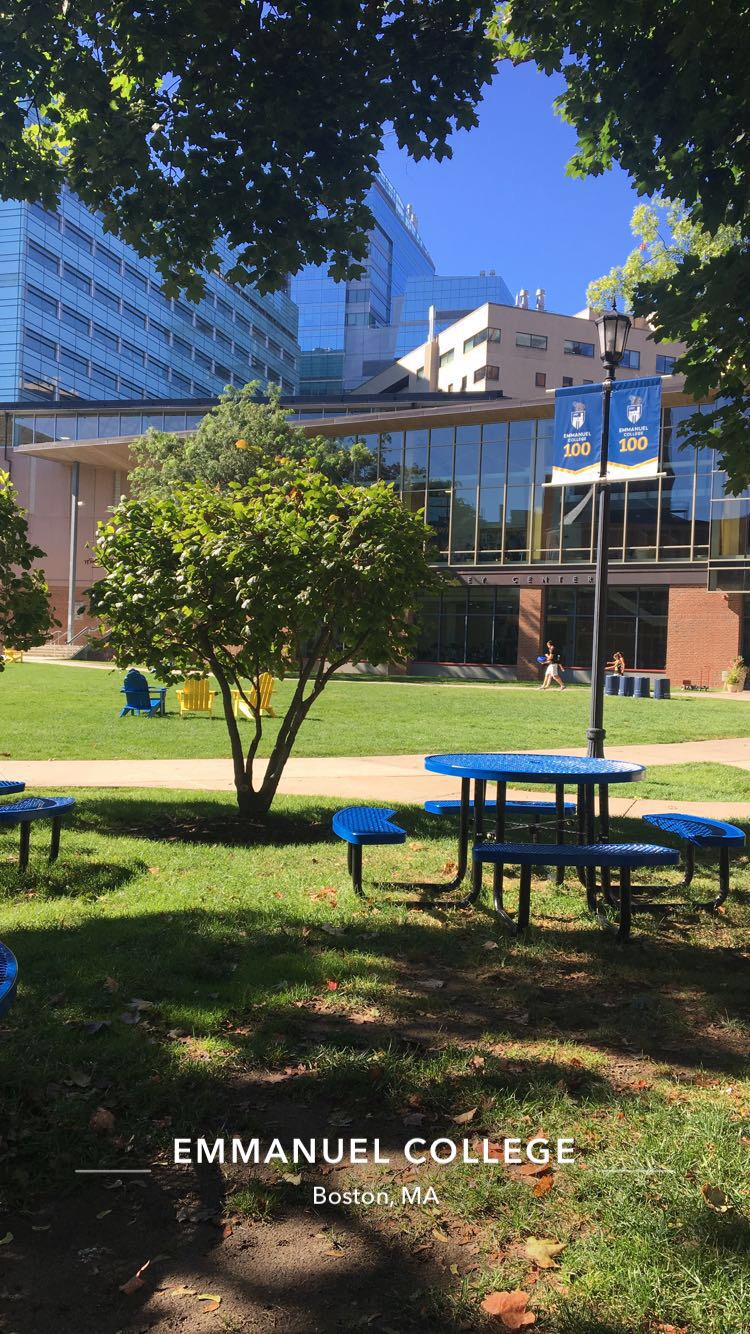 Maeve Grattan '23
ASB in West Virginia
In 2022, I participated in Alternative Spring Break in Anderson, West Virginia. Here we are at Bethlehem Farm!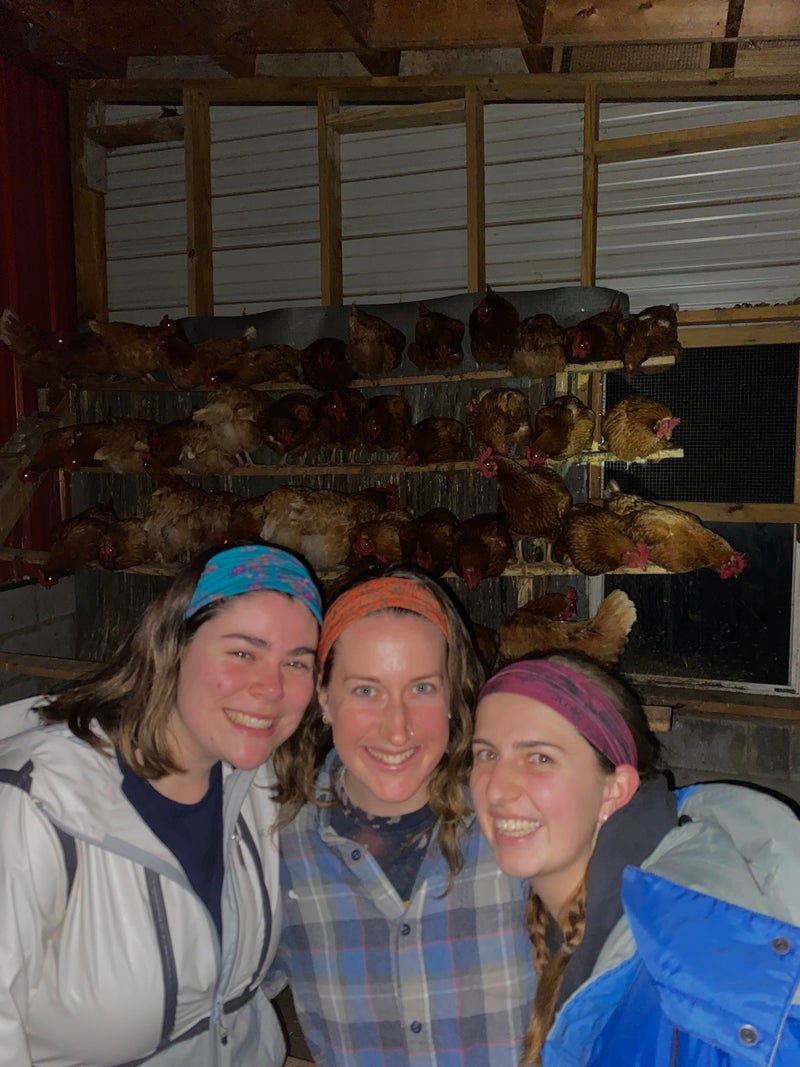 Aspyn Bean '23
SOWA Winter Festival
My favorite memory of my first year on campus was exploring Boston and trying all different types of food. I loved walking around Boston; either to the Boston Public Library on a sunny day, just down the street along the Muddy River, or around the South End at the Winter Festival. There was always something to do and new to eat.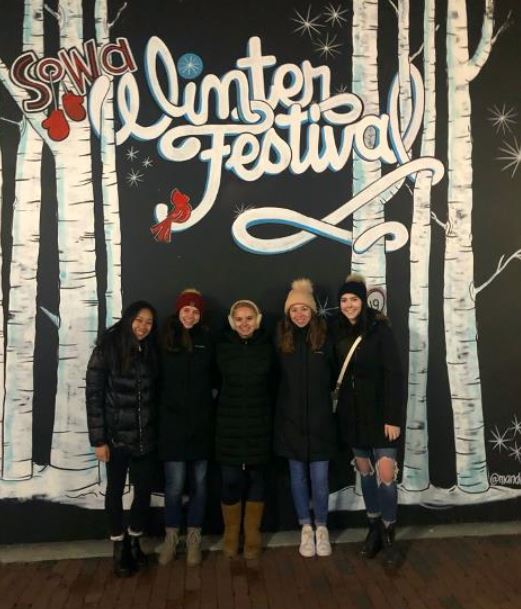 Brendan Kade '23
Teammates to Family
"The memories made with being on the basketball team at Emmanuel and being able to represent my school. I have made long lasting friends because of the basketball team and extremely thankful for the experience". - Brendan Kade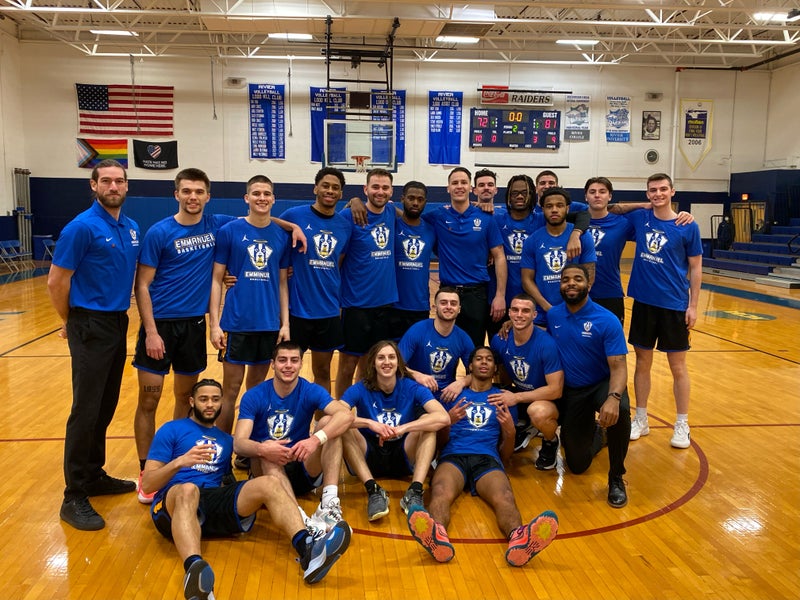 Angelina Latin '24
Moonlight Breakfast Tradition!
One of my favorite on campus traditions is Moonlight Breakfast hosted by the Emmanuel College Programming Team (ECPT). It is one of the many events on campus that focuses on building community while also having fun, especially before finals season. We got to stuff little stuffed animals, have breakfast as a late night meal, while having the opportunity to win some prizes (like Emmanuel gear or a flatscreen TV).