The mission of the Offices of College Relations & Marketing is to effectively communicate the Emmanuel brand to a variety of internal and external audiences.
The goals of marketing communication initiatives produced by the department are to: raise awareness of the Emmanuel mission and unique value proposition; support the College's strategic priorities and business objectives; and celebrate outcomes of a challenging and transformative educational experience.
The office oversees the College's visual identity, the production of print publications, the main website, institutional social media presence, video, news and media relations. General inquiries can be sent to pr [at] emmanuel.edu.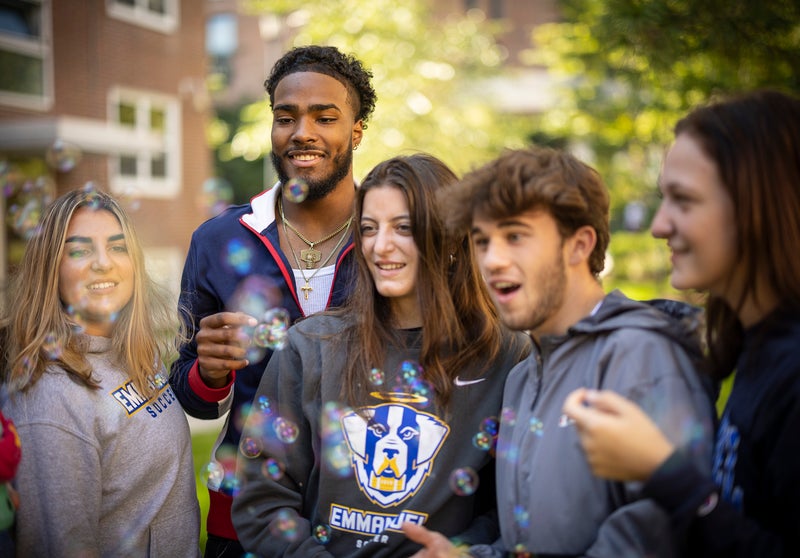 Our Work
The Office of Marketing Communications is the College's in-house marketing agency. We focus on communicating the unique value of Emmanuel and the Heart of Boston.
Our Services
Print, web and digital solutions for promotion and elevating reputation
User experience, content strategy, design and front-end development
News outreach, content strategy and issues management
Visual identity, messaging strategy, and Emmanuel College editorial style