Katherine's foray into biology might seem an unlikely one for a future dentist.
"In sixth grade, we had to make a model of a cell out of candy," she said. "I love candy! It was like, a core memory for me. I have loved cells ever since."
The Derry, NH-native began her college journey a bit closer to home, but transferred to Emmanuel for its strong biology program and focus on health sciences. As part of the pre-dental track, her curriculum provides strong preparation for entrance into dental school and a career in dental medicine.
While working a summer job in 2022, she stopped by the Aspen Dental location across the street and asked if she could shadow the dentist for a few months. The dentist agreed and extended her time at the practice to include a fall internship, where she was also able to work in the dental lab where dentures and retainers are made.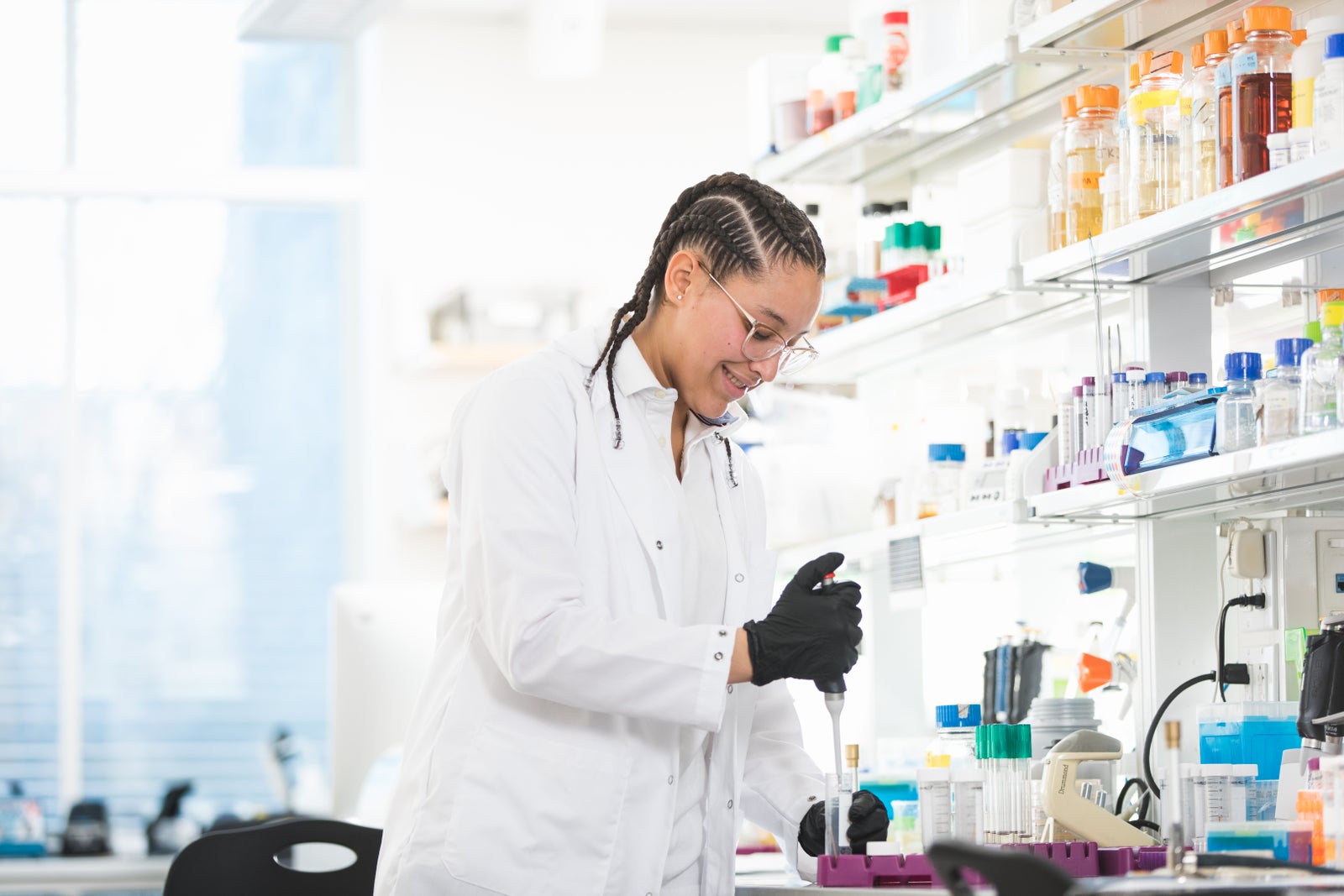 "

"Dentistry is where technology and science become an art. Where else can you be an artist, an engineer and an architect than when you're designing someone's smile?"

Katherine Facenda '23
"I learned I want to use my biology background in a practical way," she said. "Research and experiments are important, but I am a people person. I want to be able to do something tangible with my hands to solve an immediate problem, to improve someone's confidence and quality of life."
While finishing her senior year at Emmanuel, she is also involved in a mentorship program at Tufts School of Dental Medicine, where is paired with a second-year dental student. After graduation, she hopes to travel and learn more about dental practices in other countries and continue her education at Tufts.