Greetings from Russia, where I am spending this entire academic year studying at Saint Petersburg Polytechnic University!
Moscow may be the capital of Russia, but Saint Petersburg is the cultural capital. I chose to study here because I wanted to immerse myself in the Russian culture and experience their traditions to the fullest. Saint Petersburg is unique because it's one of the most Westernized cities located in an Eastern European country. It has numerous Russian museums, imperial palaces, and is home to some of Russia's world-famous writers.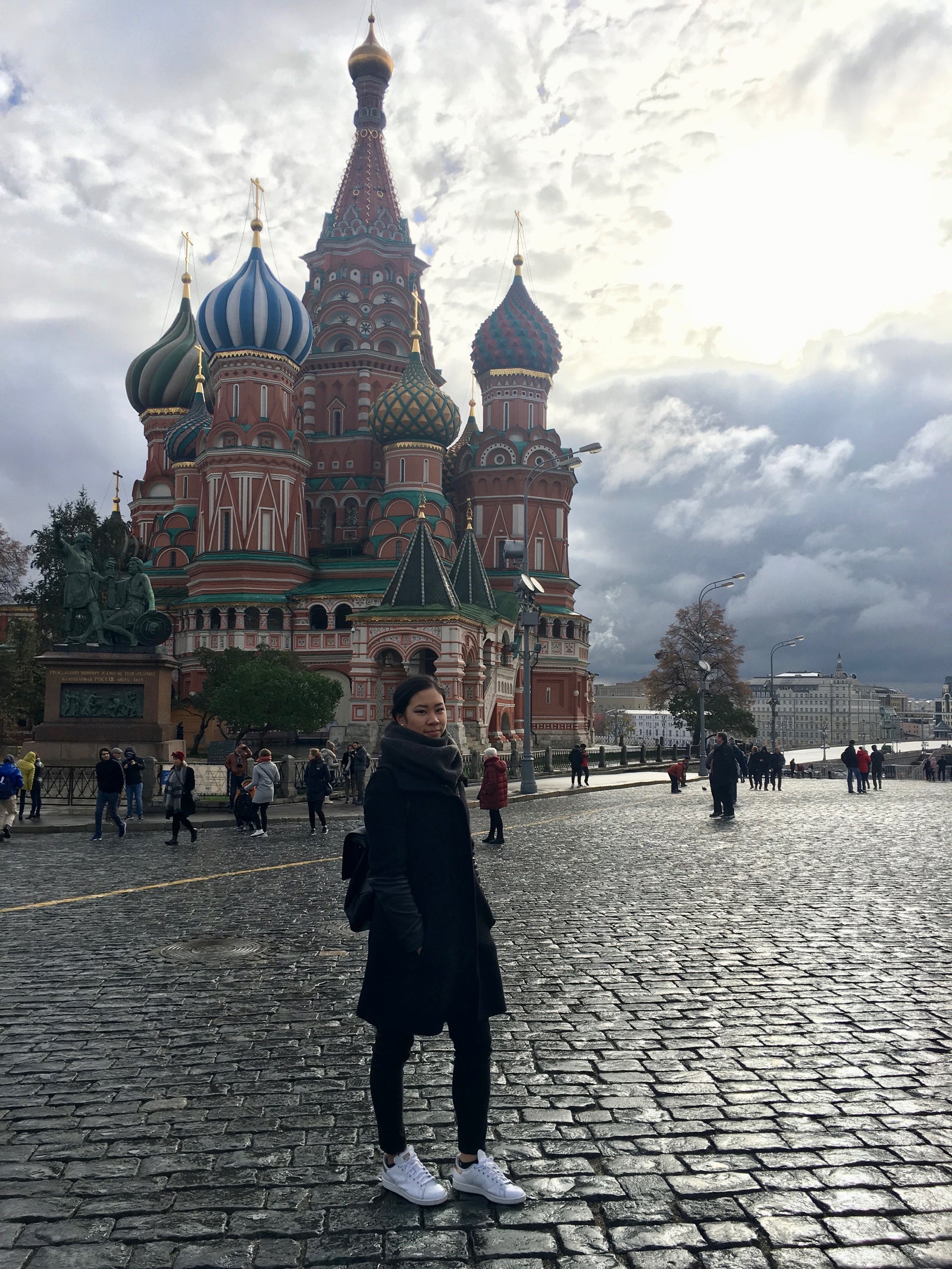 "

Being abroad allows you to look at things from a different perspective.
It gives you an opportunity to understand and accept ideas and experiences that may be uncommon or unfamiliar. It has also given me an opportunity to step back from own personal drive for perfection and live in the moment. This has made my study abroad experience truly memorable and enjoyable.
I am living in a homestay with my Russian "parents," who have helped me learn the Russian language. Sitting down and eating meals with them is a great cultural experience in itself! They have given me so many insights on what goes on in the country and the daily lives of people here.
While studying abroad, I am taking several general requirements and courses on Russian language, Russian literature, Russian art history, and a history course on the Communist era in Russia. During my time in Russia, I have visited Moscow and saw the usual sights of the Kremlin, Lenin's Mausoleum, Saint Basil's Cathedral and the International Business Center. However, I also visited Bucharest in Romania and saw parts of Old Town, took a five-hour drive to see Bran Castle, and visited the Parliament of Romania. Romanians are friendly, and the food was delicious! 
I am proud of the fact that I have established a home in Saint Petersburg. Yes, I said "home." In addition to the home where I grew up with my family, and my home at Emmanuel, I have found a new home in Saint Petersburg. This is because I have developed a familiarity and comfort with the language and culture and have built relationships and friendships with many new people.
While I'm having an amazing and unforgettable experience studying abroad, I do miss my friends and the wonderful people back at Emmanuel! I look forward to returning with a new and influenced mindset and applying my experiences abroad to my life back at my home at 400 The Fenway.
Picture Yourself Here: Saints Abroad