On Sunday, April 23rd, Amy Goodman, host and executive producer of the award-winning independent news program Democracy Now! delivered the annual Class of 1971 Dorothy Day Lecture in the Janet M. Daley Library Lecture Hall, marking 10 years of the popular lecture series.
Steering committee member Molly Zuccarini Bickerton '08 welcomed the audience and introduced Emmanuel President Dr. Mary Boyd, who reflected on the four years students from the Class of 1971 spent at Emmanuel College, through social change and political upheaval, and how it affected them profoundly, from their social consciousness and the lives they would go on to lead.
Dr. Justine McCabe '71, a member of the speaker selection committee, introduced Goodman, likening her to Dorothy Day in that both are devoted to peacemaking and a radical love for others.
"The way Amy speaks about the suffering of others…moves me and inspires me to turn away from despair, and gives me the courage to act," McCabe said.
On the subject of "Independent Media: Why It Matters for Democracy," Goodman spoke on a few topics she and her team covered on Democracy Now! during their nearly three decades on the air.
Just days ago, Goodman interviewed the brother and sister of Lashawn Thompson, a Black man suffering from mental illness and held without charge at the Fulton County Jail in Atlanta. While preparing to move Thompson for psychiatric evaluation, an officer found him dead in his cell, infested with insects.
On the broadcast, Thompson's brother, Brad McCrae spoke of the family's decision to share the photos with the public, invoking the memories of Emmett Till, and his mother, Mamie Till-Mobley's decision to share photos of Till's body with the media, famously published in a September 1955 issue of Jet magazine.
"We're not proud of these exclusive stories," Goodman said, noting their news organization should not be the only one covering them. "Our motto has always been, 'steal this story, please.'"
Goodman noted that media are more likely to show images of brutality and war from the side of the assaulter, of bombs over a city or from the inside of a tank. "Our job is to be on the target end of those weapons," Goodman said. "To show the fear and the horror, to go where the silence is. It is only when you show the experiences of others that you begin to understand them, and that understanding is the beginning of peace. Media should be the greatest source of peace and all too often it's a weapon of war."
She also spoke on the expulsion of Justin Jones and Justin Pearson from the Tennessee House of Representatives, for breaching house "decorum" for non-violently protesting the legislature's inaction on gun violence in the wake of the Covenant School mass shooting just a few weeks earlier. As Democracy Now! often does in its broadcasts, Goodman and special projects coordinator Denis Moynihan provided historical context, that history often repeats itself and also comes full circle.
"In 1892, a white mob burned the offices of the Memphis Free Speech and Headlight newspaper to the ground, in retaliation for the fearless, anti-lynching reporting by the newspaper's co-owner, legendary Black investigative journalist Ida B. Wells. Almost 130 years later, Justin Jones wrote a book about his own political trajectory, called The Peoples' Plaza, about the protests in Nashville following the 2020 police killing of George Floyd. He opens the book with a quote from Ida B. Wells: "The way to right wrongs is to turn the light of truth upon them."
Rather than media companies supported by large corporations with special interests and agendas—with nothing to tell, and everything to sell, Goodman notes—it is the independent media supported by listeners, readers, viewers, that will save democracy. "Those who support peace, climate change, LGBQT rights and inequality are not a fringe minority or even a silent majority, but a silenced majority…we need to take the media back."
Goodman also brought attention to the dangers of reporting for and of the people, relaying two accounts of working on the ground—one, highlighting the struggle of the Indigenous communities of North Dakota during the 2016 Dakota Access Pipeline conflict, and two, the relatively unknown massacre of the people of East Timor during the Indonesian occupation of mid-1970s through 1999—both of which put her and her team in legal and physical jeopardy.
While her coverage at Standing Rock ended in an arrest warrant for "riot" charges, the 1991 encounter in East Timor, resulted in a massacre of more than 200 demonstrators by Indonesian soldiers and near capture of Goodman and fellow journalist Allan Nairn. Goodman believes they survived only after her passport proved she was a U.S. citizen, and the troops were armed with weapons provided by the United States.
Goodman concluded with those stories to highlight the bravery of citizens standing up for their land, their people and their freedom. "What a difference it makes when people say 'no' and say 'yes' to a better world," Goodman said. "Whether we are journalists or students or teachers, artists or doctors, employed or unemployed…do we want to represent the sword or the shield?"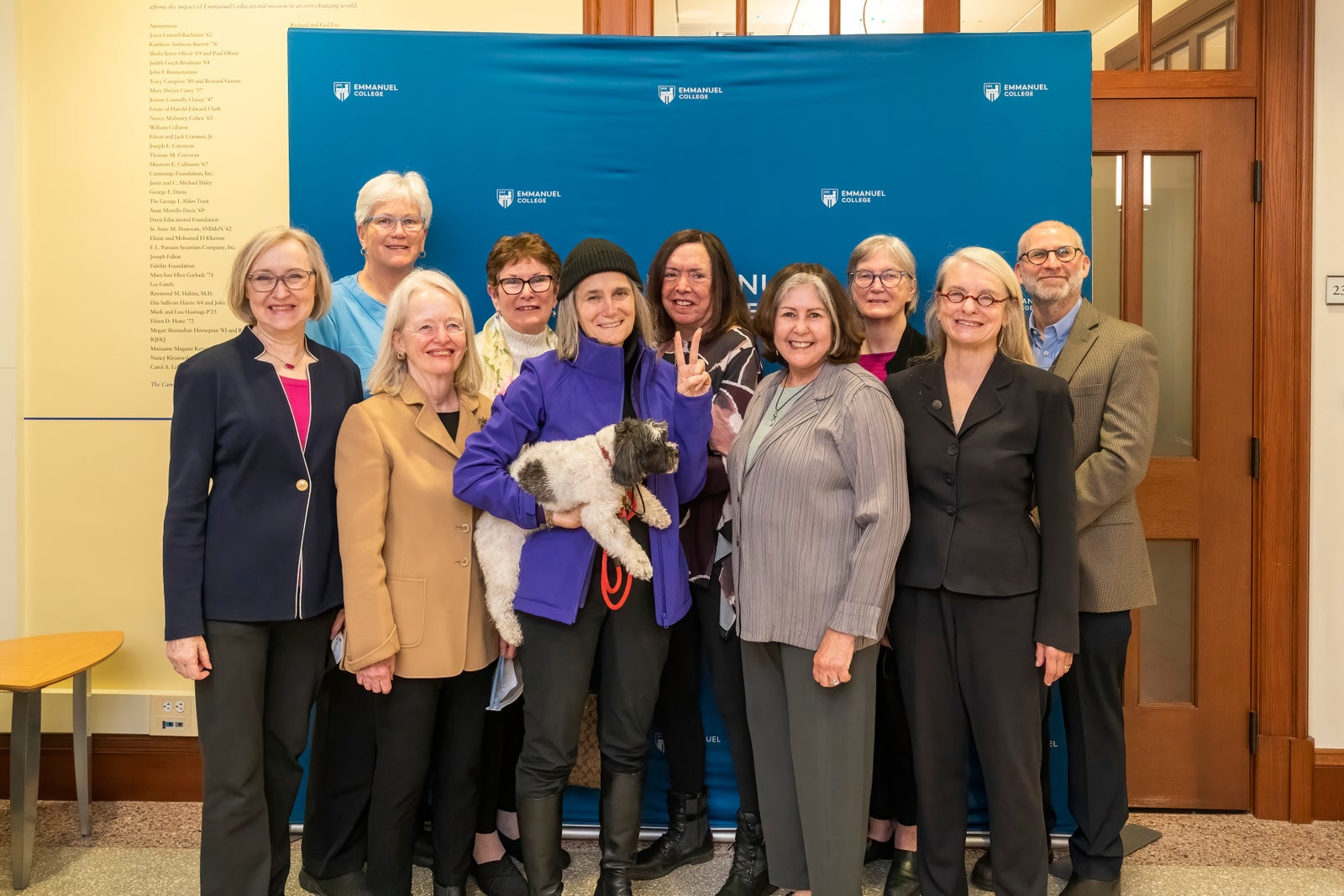 About Amy Goodman
Goodman is a New York Times best-selling author and recipient of numerous awards including: the I.F. Stone Medal for Journalistic Independence Lifetime Achievement Award from Harvard University, the Right Livelihood Award, known as the "Alternative Nobel Prize," and the first-ever Communication for Peace Award from the World Association for Christian Communication.
In addition to her work on Democracy Now! The War and Peace Report, an award-winning independent news program airing online and on over 1,500 public television and radio stations worldwide. Goodman's model of grassroots journalism shows how independent media, not beholden to powerful interests, fosters democracy by assuring people's voices are heard on critical political, economic, environmental, and social issues.
"Going where the silence is," Goodman documents the power of national and global movements for positive social change. Especially during times of war, Goodman's journalism exemplifies her commitment to the critical role independent reporting plays in speaking truth to power and protecting democracy.
Goodman reflects Dorothy Day's legacy – as a pacifist, internationalist, activist, and social justice innovator. Join us to be inspired to action by a powerful, engaging, humorous, and empathetic champion for "the people."
About the Dorothy Day Lectures
The Dorothy Day Lectures, established in the spring 2013, is a "living legacy" honoring members of the Emmanuel College Class of 1971. This endowed lecture series is held annually each April on a topic that reflects the interplay between sociology, history, economics and political action and the connections between the late '60s/early '70s and the present. The series is named after Dorothy Day, the woman who co-founded the Catholic Workers Movement in 1933.

The inaugural lecture was held on April 27, 2014, and featured Sr. Simone Campbell, SSS, executive director of progressive Catholic social justice lobby NETWORK. Other past speakers include authors and advocates such as Reverend Liz Walker, Tracie McMillan, Diane Nash, Razia Jan, Robert Ellsburg, Heather McGhee, Patrick Radden Keefe, and Pam Wilmot.