We offer a generous credit transfer policy for online students.
If you have already earned credits at another institution, they may apply toward your online degree at Emmanuel College. Our Registrar's Office can help you determine which of your credits will transfer into your online program. You can also use our Transfer Credit Eligibility and Course Equivalency Search to see which courses are eligible for transfer. 
Find out how many credits can be transferred into each of our online programs in the chart below.  
 
| Program | Maximum Transfer Credits |
| --- | --- |
| Master of Business Administration   | 6 |
| RN-to-BSN  | 96 |
Transferring Your College Credits  
We recommend that you submit all application materials as soon as possible when you're transferring. Even if you only took one course at another college or university, we require that you have all official transcripts forwarded to Emmanuel. Your enrollment counselor will help you through the process of obtaining these. After you have been accepted into your online program and we have received your application and transcripts, our Registrar's Office will send you a copy of your transfer credit evaluation within three weeks.   
In most cases, credits will transfer into your undergraduate program if you received a C (2.0) or better in a course. For our graduate programs, credits will transfer if you received at least a B (3.0) or better in your courses. Credits must be taken at post-secondary institutions that are accredited by one of the six regional accrediting commissions. The grades you earned for transfer courses will not appear on your Emmanuel College transcript and will not be calculated into your GPA.  

RN-To-BSN Credits
We accept up to 96 transfer credits for our Bachelor of Science in Nursing program. This includes up to 40 credits that will be awarded for an associate degree in nursing. There is no time limit for transfer credits from other post-secondary institutions. All the required Bachelor of Science credits (32) must be completed at Emmanuel.

International Baccalaureate (IB) Credits
Any credits you have earned through IB courses can be transferred into your program. Each academic department will evaluate your IB courses to determine how many credits you will earn. Credits are awarded for grades of four, five, six or seven on the IB higher-level examinations.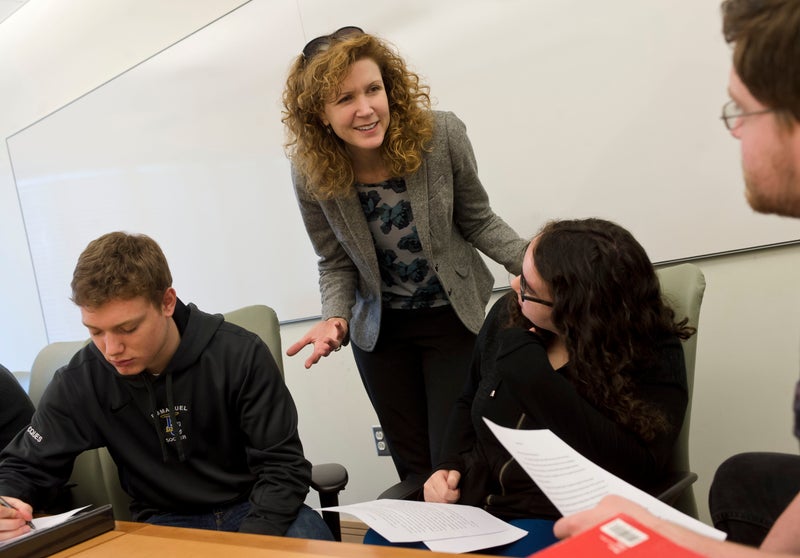 Questions?
If you have any questions related to the application process, please contact us at gpp@emmanuel.edu or 617-735-9700.