Emmanuel's peer tutoring and study group program strives to meet individual student needs.
Peer tutors help students master coursework and enhance their learning skills. Peer tutors, available for most key core and high-demand courses, also facilitate study groups.
Professors recommend Peer Tutors because of their outstanding academic skills (minimum 3.0 GPA) and excellent interpersonal skills. These Peer Tutors are trained and supervised by the ARC professional staff and can be booked by appointment with 24 hours' notice.
Study Groups, facilitated by ARC peer tutors, are a highly effective way to engage in collaborative learning. These study groups are organized in coordination with professors, tutors, and the ARC staff to provide timely and effective study opportunities prior to exams.
How to Schedule an ARC Tutoring Appointment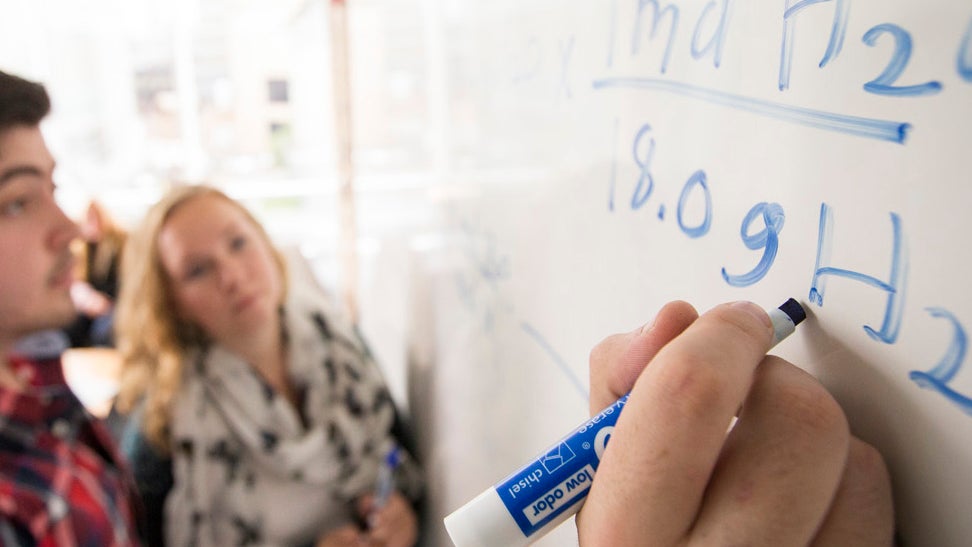 Want to Know More About Tutoring?
Connect With Us!
arc [at] emmanuel.edu (ACADEMIC RESOURCE CENTER (ARC) EMAIL)
accommodations [at] emmanuel.edu (STUDENT ACCESSIBILITY AND ACCOMMODATIONS (SAA) EMAIL)
617-735-9755 | Cardinal Cushing Library G-04 (Ground Level)
Appointments for peer tutoring, writing assistance, or academic coaching: Welcome Center (WCOnline) 
Tutoring Hours: Monday - Thursday, 9 a.m. - 8 p.m.; Friday 9 a.m. - 4 p.m.; Sunday 5-8 p.m.