The act of creating—of making something, such as a piece of music, a work of theater or a new dance—is a uniquely human endeavor in which all cultures engage.
The thrill of creating and performing is both intellectually and viscerally satisfying to the artist and the audience. Also, more than any other discipline, theater arts can enhance self-confidence, creative thinking and public-presentation skills. Emmanuel allows for every student, not only majors and minors, to actively engage in this exciting discipline that combines creativity, technique, historical awareness and insight into the human condition.
To bring a moment to life onstage, many hours of rehearsal, costume design, set construction and other behind-the-scenes work must take place. As a theater art student, you will gain an appreciation of theater history and of the various roles that bring works of theater from the script to the stage, applying your talents and training to the Theater Arts Department's productions.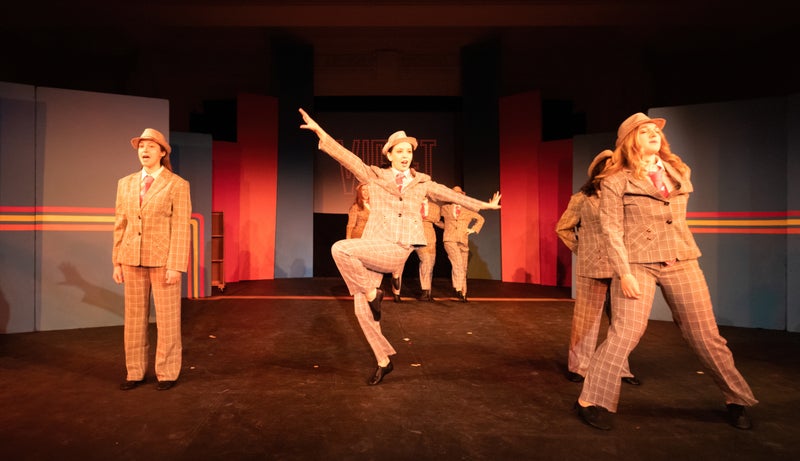 Center Stage
What's happening in the Theater Arts Department? Stay up-to-date on events, performances and other news on the Theater Arts Instagram!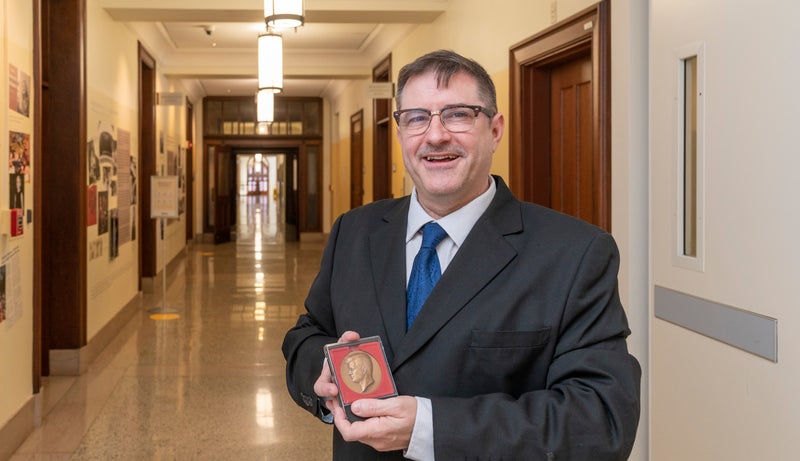 Meet the Faculty
Our distinguished faculty publish, exhibit and research. Present, compose and chair. Inspire and collaborate.
The Curriculum
View the 2022-2023 Academic Catalog to find course titles, numbers and descriptions.
Requirements for a B.A. in Theater Arts
1. THTR1101 Theater History and Appreciation (AI-A) OR THTR1303 History of American Musical Theater (AI-A) (VCI)
2. THTR2111 Acting: Basic Techniques
3. ENGL2402 Shakespeare: Comedies, Histories, Tragedies
4. One of the following:
SPCH1111 Public Speaking
THTR1211 Dance: Barres and Ballet
THTR1212 Dance: Concepts and Practice
THTR2312/THTR2313 Advanced Performance Techniques I & II
5. One of the following:
THTR2112   Acting: Styles and Genres
THTR2113   Shakespeare: Study to Stage
THTR2212   The Moving Body
6. THTR3122   Playwriting
7. THTR3101   Dramaturgy and Play Analysis
8. THTR3121   Theatrical Design and Production
9. One of the following:
ENGL2701    Literature and Film
ENGL2321    Love and Gender in British Literature and Film
ENGL3605    Global Literature and Film
ENGL3707    Film Theory
10. One of the following:
THTR4178    Directed Study: Student-Directed Production
THTR4179    Directed Study: Advanced Technical Theater Design Project
THTR4131    Theater Internship
Students must also be registered and receive grade of "Pass" in THTR0111: Theatrical Productions for at least four semesters OR may replace two of these with registration and grade of "Pass" in LSSN0312: Performance Techniques, THTR0313: Voice Lessons or LSSN0314: Piano.
View the 2022-2023 Academic Catalog to find course titles, numbers and descriptions.
Requirements for a Minor in Theater Arts
6 courses (24 credits)
THTR1101 Theater History and Appreciation (AI-A)
SPCH1111 Public Speaking: Voice and Diction
THTR2111 Acting: Basic Techniques
THTR2112 Acting: Styles and Genres OR THTR2113 Playing Shakespeare: from Study to Stage
THTR3101 Dramaturgy and Play Analysis OR THTR3122 Playwriting
THTR3121 Theatrical Design and Production
Additionally:
At least three performances and/or technical work as part of a live program
At the completion of a Major in Theater Arts, the student will:
Develop knowledge of terminology, theory, structure and conventions of theater and drama;
Acquire the skills necessary to present a theatrical work through performance and/or production techniques;
Acquire skills and techniques that will enable them to independently and/or collaboratively create new works;
Develop an appreciation of the collaborative nature of theater production;
Develop a familiarity with a broad sampling of dramatic literature that varies in both cultural context and subject matter;
Develop an understanding of the key intrinsic aesthetic and humanistic values in dramatic literature and theater performance.
Where Essential Values and Skills Meet the Real World
Where Essential Values and Skills Meet the Real World
Along with areas of knowledge and major requirements, you will cultivate essential values in the classroom and complete two courses in each area:
Social Justice (SJ):

Develop knowledge, skills, values and motivation to participate beneficially in activities of personal and public concern.

Diversity & Multiculturalism (DM):

Understand the complexity of identity the historical truths of different cultural perspectives to address bias and examine contemporary social issues.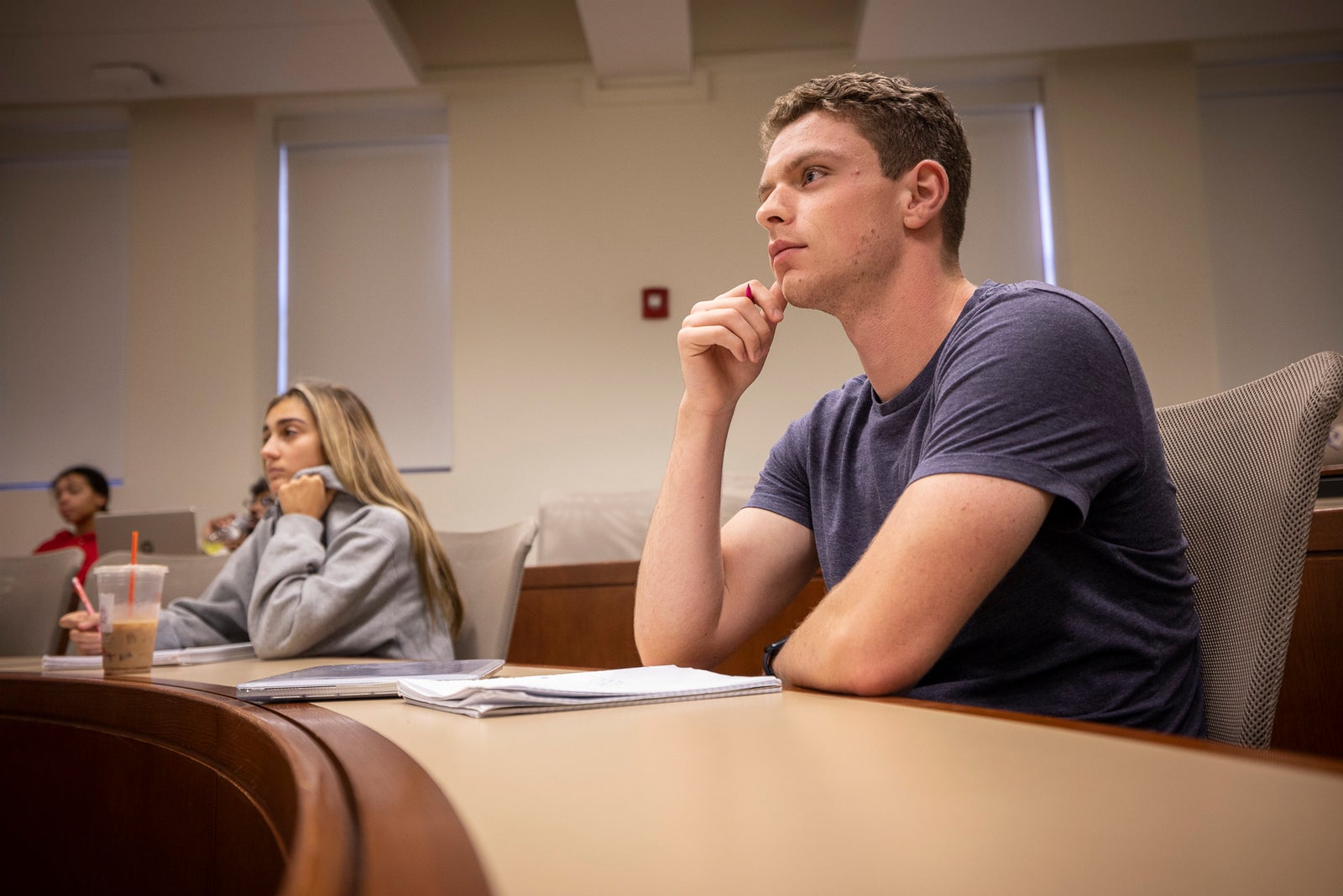 One hundred percent of Emmanuel students complete an internship as part of the core curriculum. In a city as dynamic as Boston, your options are bound only by the limits of your curiosity.
Boston and the surrounding region is home to a number of renowned and fringe theater and cultural organizations in which to gain experience on stage or behind the scenes, including the Actors' Shakespeare Project, Boston Ballet, Broadway in Boston, Central Square Theater, Handel and Haydn Society, Lyric State Company, Shakespeare & Company, the Speakeasy Stage Company and more.
In all majors, the Capstone Experience involves completing a significant piece of work that requires the integration and application of learning from multiple courses.
Theater students are able to take part in a number of directed study opportunities from a student-directed production, playwriting, dramaturgy, individual performance, advanced technical projects, recital (voice or piano), topics in music theory, topics in musical analysis, music history, and composition. A main component is an accompanying paper in which you place the work being presented in historical and comparative contexts.