START – Students Taking an Active Role Together
The Students Taking an Active Role Together (START) program, established in 2016 is a transformative initiative that seeks to engage students in scholarly conversations about pressing social issues. Our primary objective is to facilitate and lead these dialogues, fostering critical thinking and promoting positive social change. In a rapidly changing world, it has become increasingly crucial to have open and reflective discussions that align with the realities of our society.
Through the START program, students are provided with a platform to explore, analyze, and understand the complexities of social issues that impact our communities. By delving deep into these topics, students gain the knowledge and tools necessary to navigate the intricacies of our society and contribute to a more inclusive and equitable future.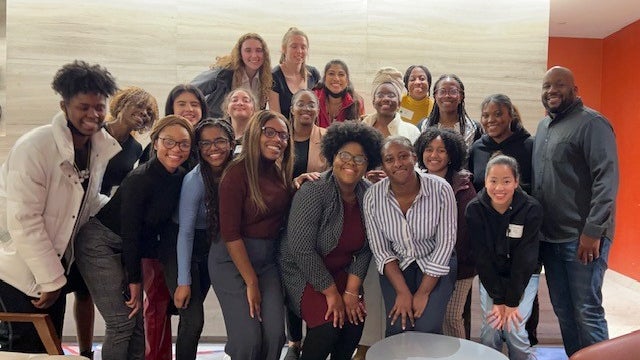 BOND – Brotherhood Opportunity Networking Direction
BOND (Brotherhood Opportunity Networking Direction), established in 2015, provides comprehensive support and empowerment for male students at Emmanuel College. With a strong emphasis on fostering brotherhood, BOND creates a nurturing and inclusive space where participants can build lasting and meaningful friendships with their peers and positive mentor relationship with male faculty and staff across campus. Through engaging social programs and activities, BOND aims to strengthen and cultivate a supportive community that uplifts and encourages. Together, we strive to empower our members with the skills, knowledge, and confidence needed to excel academically, lead with integrity, and positively impact their communities.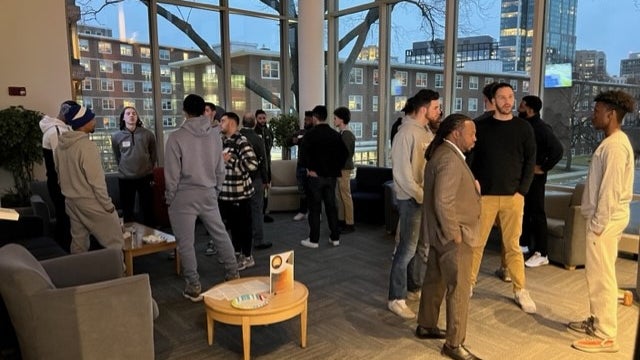 First-Generation Student Support
The First-Generation Student Support program, led by the Center for Diversity, Equity & Inclusion in collaboration with various campus entities, provides comprehensive support and resources for students who are the first in their families to pursue a four-year college degree. We understand that being a first-generation student comes with unique challenges and unfamiliar territory, and our program aims to address these needs and create a nurturing and empowering environment for their college journey.
Our definition of first-generation students encompasses individuals whose parents or guardians did not complete a four-year college degree. It also includes those who may feel unfamiliar with the educational system or college culture, those who have had limited exposure to individuals with college experience, and those whose parents or guardians attended college in a different country with educational systems differing from that of the United States. We recognize and validate the diverse experiences and backgrounds that first-generation students bring to the college community.
The First-Generation Program has four primary goals
Building a supportive network
Provide skills and development workshops
Providing leadership opportunities
Tailored support and guidance
Social Justice Trip
The Social Justice Trip, launched in Spring of 2022 as part of the START program, enables students to deepen their understanding of social justice issues while exploring different regions of the United States. This immersive program takes place during the spring break week, providing students with an opportunity to engage with the history, social justice movements, and current events of the chosen region while expanding on the topics discussed during the academic year with START.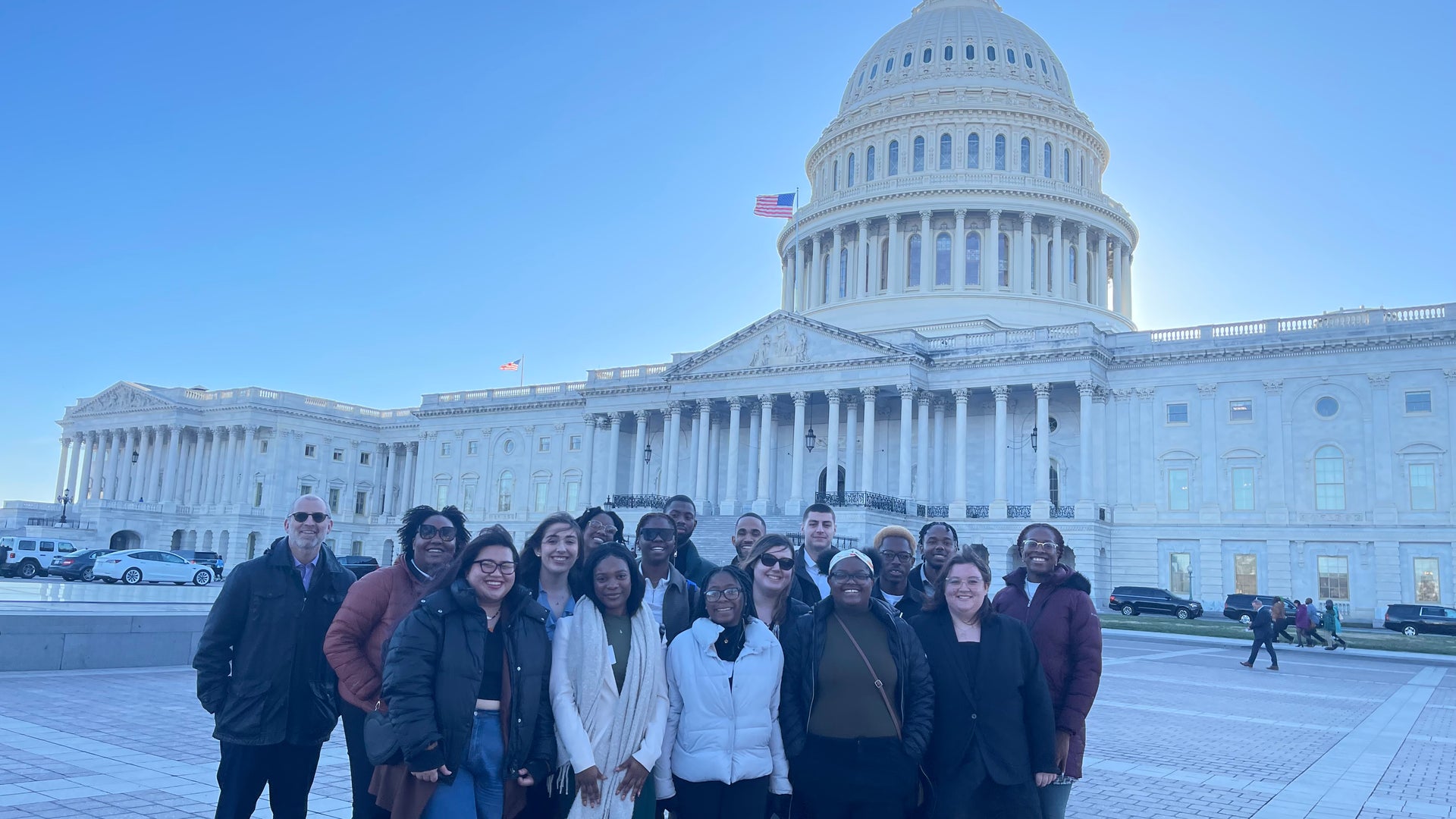 The Social Justice Trip not only fosters a deeper understanding of social justice issues but also cultivates empathy, compassion, and a commitment to positive change. By engaging in experiential learning and connecting with local communities, students are empowered to become advocates for social justice in their own lives and communities.
Nia Retreat for Students of Color
Nia Retreat for Students of Color, established in 2014, is a two-day retreat designed to bring together students of color from Emmanuel College. This annual retreat takes participants to an off-campus site, providing a safe space where students can build strong connections with their peers, foster a sense of belonging and community, and reflect on their college journey. During the retreat, participants engage in a series of workshops and activities that focus on personal and academic development.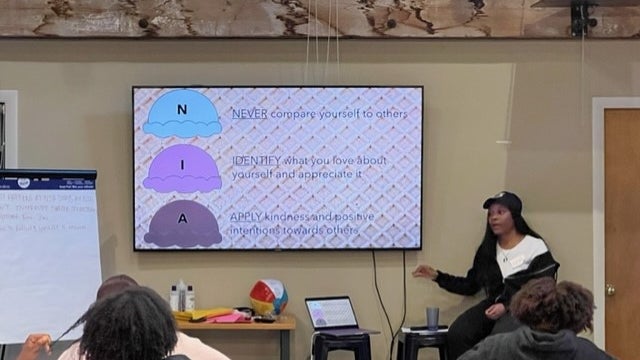 Genesis Celebrations
The Genesis Celebration, established in 2007, is dedicated to celebrating the remarkable accomplishments of graduating students of color. This special ceremony serves as a platform to honor the unique challenges these students have overcome. It serves as a powerful reminder of the transformative impact of higher education and the importance of fostering an inclusive and supportive environment for students of color. It not only honors their achievements but also affirms their worth, resilience, and capacity to make a positive difference in the world.
During the Genesis Celebration, each graduate is presented with a personalized stole, a distinctive garment that they can proudly wear over their graduation gown. This stole symbolizes the rich cultural heritage and community affiliations that have shaped the identities of these remarkable individuals throughout their college journey. It serves as a tangible representation of their accomplishments and a source of pride for themselves, their families, and their communities.
Lavender Celebration
The Lavender Celebration, established in 2019, is held annually to honor the remarkable achievements of graduating LGBTQIA+ students at Emmanuel College. This celebration creates a safe and affirming space where students from the LGBTQ+ community can come together to celebrate their accomplishments and share their journey with allies, friends, family, faculty, and staff.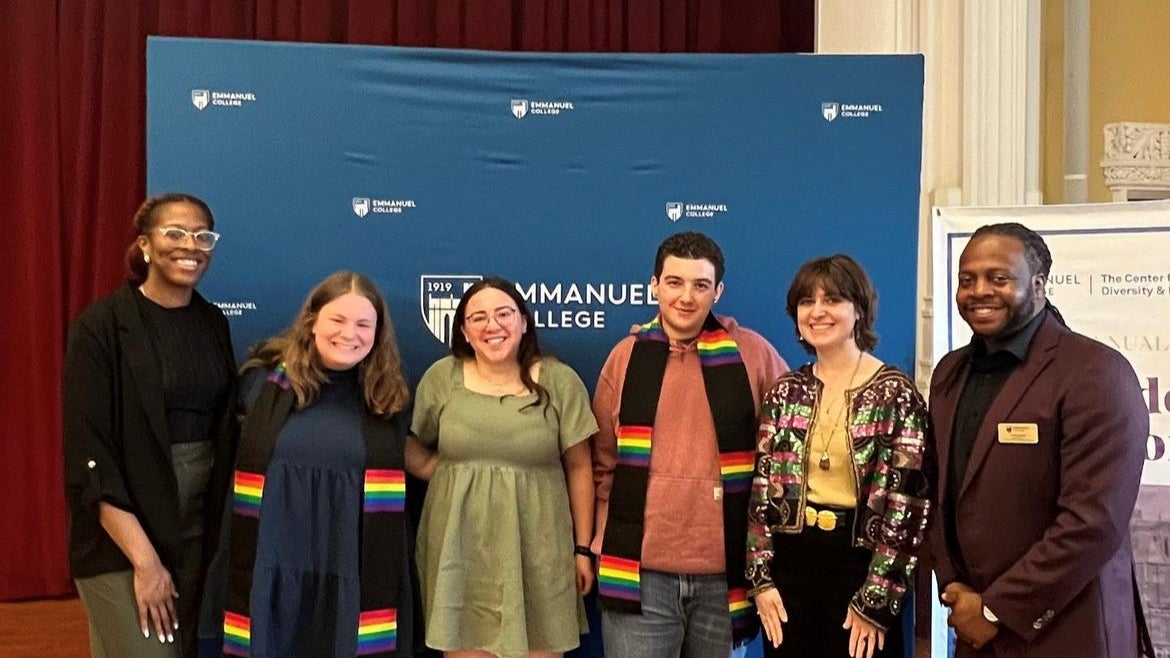 At the heart of the Lavender Celebration is the recognition of the unique experiences, challenges, and triumphs of LGBTQIA+ students throughout their college years. It serves as a powerful affirmation of their resilience, strength, and the value they bring to the college community.
During the ceremony, each graduate is presented with a stole or pin that they can proudly wear at their graduation ceremony. This stole or pin serves as a visible symbol of their LGBTQ+ identity and an expression of the community's collective pride. By donning this symbol, graduates assert their presence, celebrate their authentic selves, and inspire others within the LGBTQ+ community.
Coretta Scott King Luncheon
The Coretta Scott King Luncheon is a highly anticipated annual event that pays tribute to the extraordinary life and enduring legacy of Dr. Martin Luther King, Jr. This celebratory gathering provides a vital platform for the entire campus community to come together and reflect on the profound impact of student and alumni activities and service inspired by the remarkable example set by Mrs. Coretta Scott King.
Through the Wire Lecture Series
The Through the Wire Lecture Series, established in 2005, stands as a cornerstone of the College's commitment to diversity and inclusivity. This series of engaging "Speaker and Performance" events serves as a catalyst for community conversations, aiming to foster intellectual discourse on campus and address critical issues related to race, racism, gender, sexual orientation, immigration, class and socioeconomic status.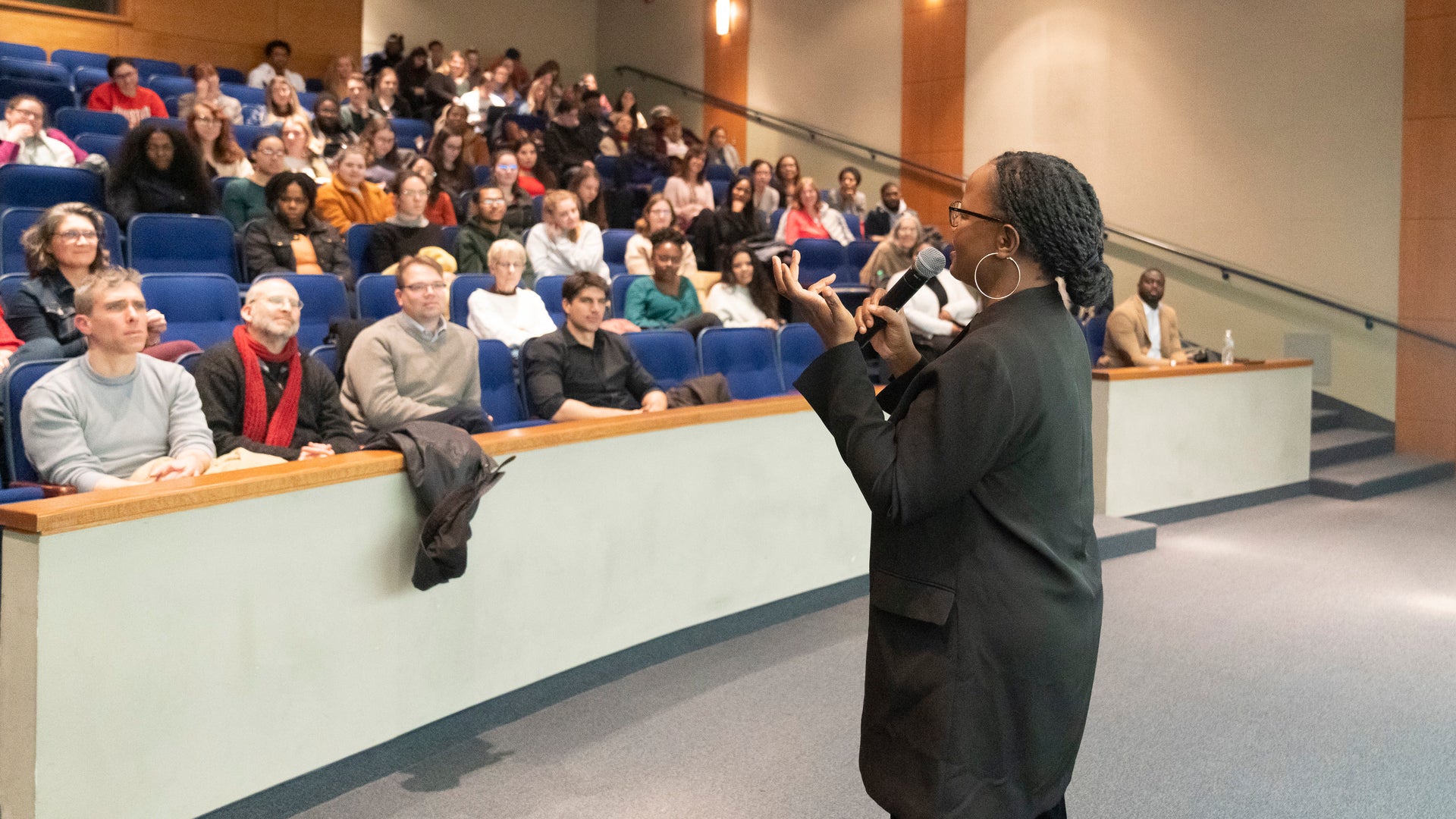 TED Talks Back Discussion Series
TED Talks Back discussion series was launched in Fall 2022 as an extension of the Through the Wire lectures. It is designed to inspire students to explore and discuss important topics related to social justice, diversity, equity, and inclusion. This series combines the power of TED Talks with thought-provoking discussions to create an immersive learning experience.
During each event, students gather to watch a carefully curated TED Talk that focuses on a specific social justice or DEI topic. TED Talks are renowned for their ability to deliver compelling ideas and perspectives in a concise and impactful format. By highlighting these talks, the series ensures that participants are exposed to a diverse range of voices and insights from experts, activists, and thought leaders