Though Philip Zanghi '23 is a long way from his native Honduras, he has found a home in Boston, where he plans to launch, and grow, his accounting career.
"I wasn't sure what I wanted to do when I started college, but my mom is a math teacher, so numbers were always a part of my education," he said. "When I came to Emmanuel, I took an accounting class with Professor [Donna] Marchand, and everything just clicked. She takes her time to explain concepts and offer any assistance to students."
When it came time to search for an internship, Philip decided to go big—and looked to the accounting industry's Big 4 of Deloitte, EY, PwC and KPMG, each of which has a Boston-based office just a few miles from campus.
Philip credits School of Business & Management faculty Antoine Melay for "massively" helping him prepare for his interviews by giving him a lesson in personal branding.
"It was my first venture in the workforce," he said. "I wasn't even sure how to answer questions like 'Tell me about yourself' or how to present my accomplishments in a succinct way. He made me realize I had so much more to offer than I thought."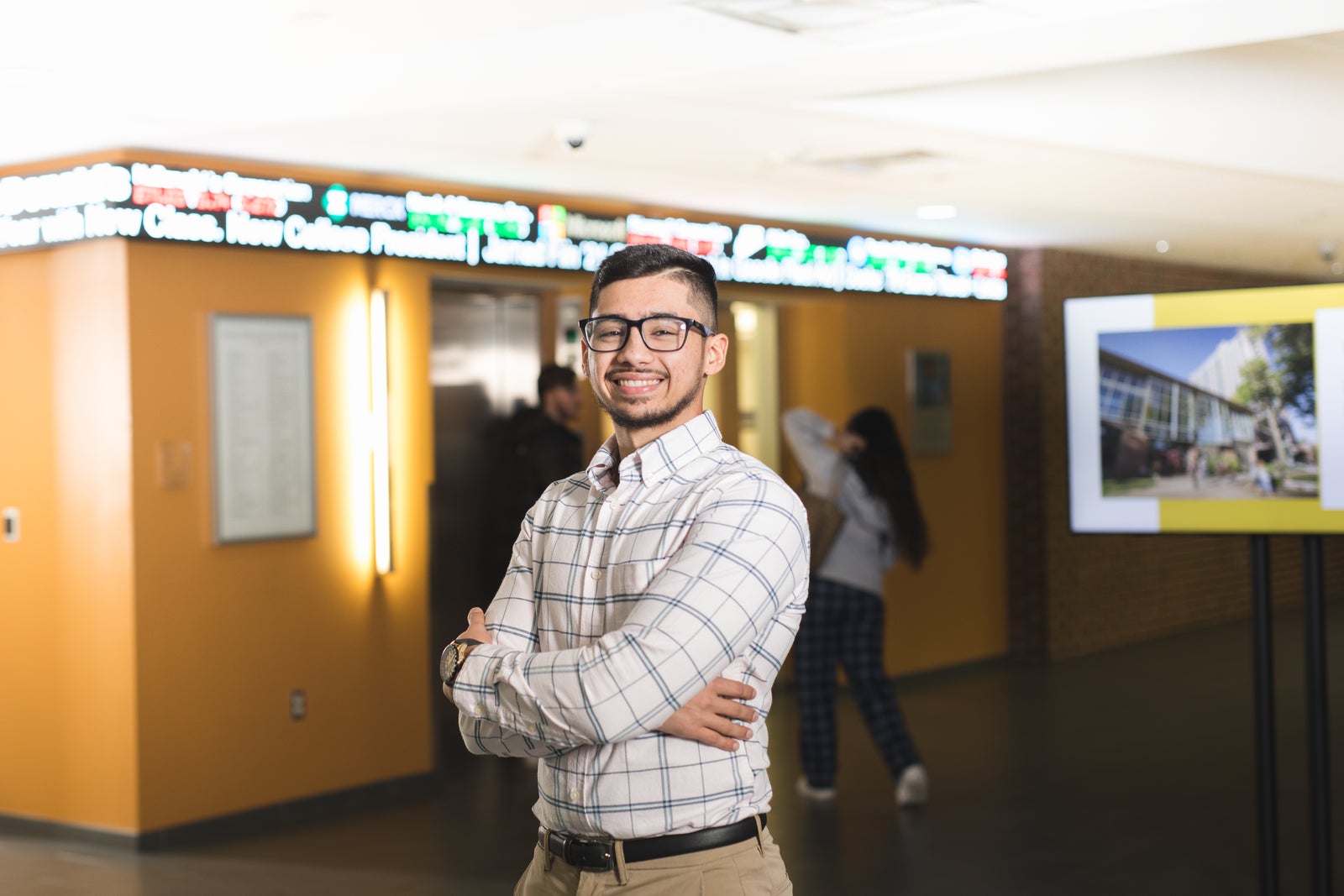 Philip's efforts paid off—he landed a spring 2022 audit internship with KPMG, followed by a summer audit internship with EY. While he learned a lot at each company, it was the company culture of EY that drew him in long term. "I enjoyed being there. Going into the office every day wasn't a requirement for me, but I wanted to get a feel for the working world and make a lot of connections," he said.
Philip has continued to work with EY throughout the 2022-23 academic year, and is preparing for the CPA exam. Post-graduation, he has already accepted a full-time position in EY's Boston office with the firm's Financial Services Office Assurance Staff, in the area of Banking and Capital Markets.
"I owe a debt of gratitude to my professors," he said. "They prepared me for anything and everything that was thrown at me."