As a future educator, Jonathan understands there is a lesson to be learned in everything.
When COVID-19 moved his Emmanuel courses and pre-practicum at the Richard J. Murphy K-8 School online, he became both a virtual learner and a virtual instructor for the first time. He found himself paying special attention to the practices of his Emmanuel faculty, both in how they delivered material and how they checked in with students' wellbeing every day.
The Braintree native took these and other lessons with him to his student-teaching practicum at Cathedral High School during the Fall 2022 semester, where he taught four sections of 10th-grade World History I & II. There, he found a new set of challenges.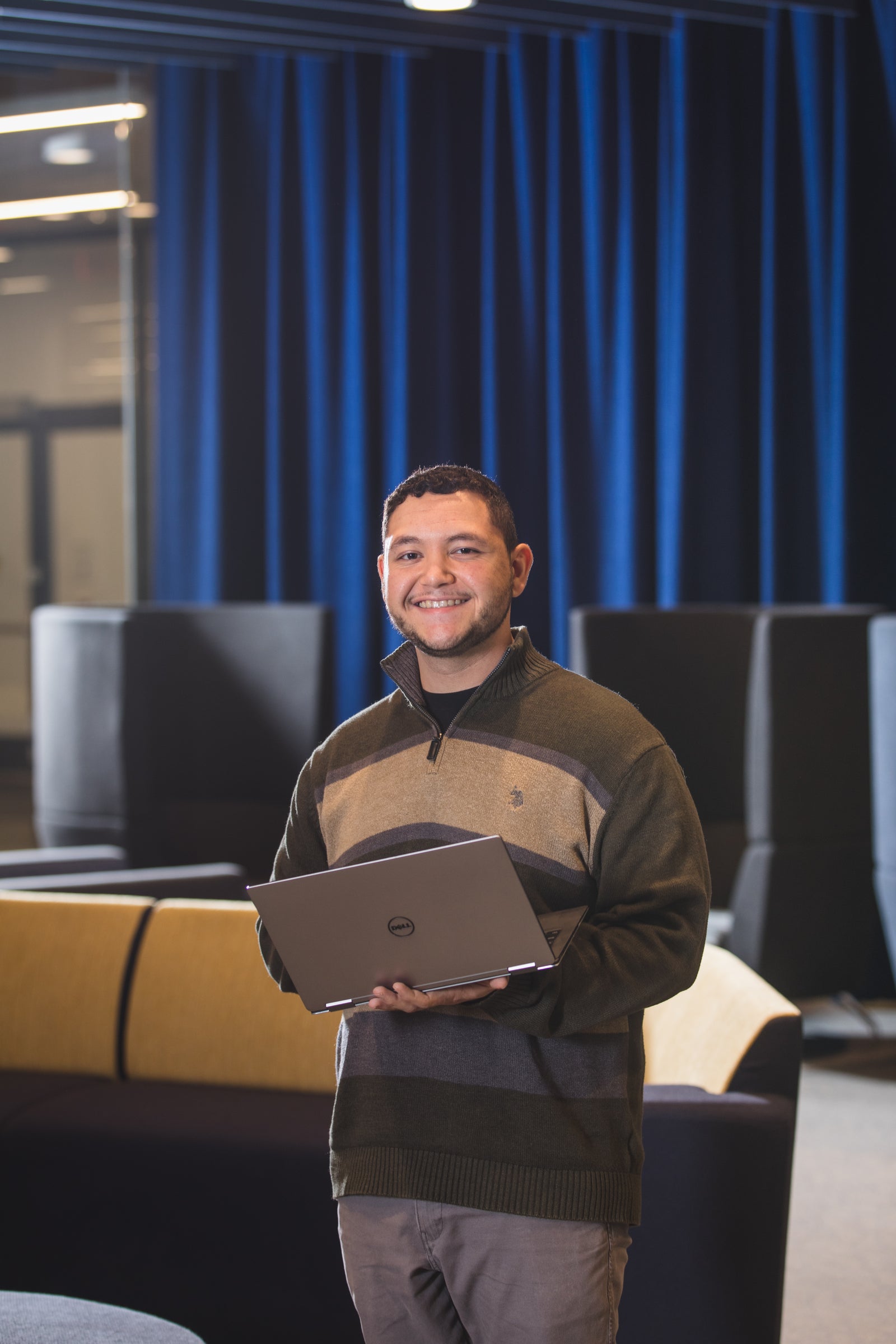 "Because of language barriers, it was clear I needed to find different modes and methods of teaching," he said. "Through my concentration in digital history, I have been able to take classes in programming and design, and I employed many of those techniques to keep students visually engaged."
In addition to his teaching license, Jonathan is earning additional certification in moderate disabilities. During his final semester at Emmanuel, he served as a substitute teacher at Cathedral High School, building his skills in different classroom environments, before pursuing teaching middle- or high-school history full-time after graduation.
Jonathan also earned Distinction in the Field of Study for his research project on the history of hip-hop, in which he compiled traditional and non-traditional sources like journalism, books, lyrics, and film, to discuss, "Rhymes and Crime: Hip-Hop's Delegitimization and Rise to Social Power in Urban Contemporary America."
This fall, he will begin his full-time role as a 7th grade history  teacher at the Academy of the Pacific Rim Charter Public School.