One transformative high school law class changed Alyssa's college plans from STEM to political science.
"I view it as a way to have more paths to protecting other people," she said. "I have always had an interest in current events and foreign policy, and I now know I want to go into a field where I can make the most effective change to address systemic injustices that prevent people from protecting themselves."
Alyssa chose Emmanuel for a number of reasons—the small class sizes in which she could build relationships with her peers and mentors, myriad cocurricular activities, and the College's Boston location.
"Going into political science, I loved the thought of being surrounded by a multitude of government agencies to get as much hands-on experience as possible," she said.
Prior to her junior year, Alyssa, who also majors in Spanish, interned as a campaign fellow for now-Massachusetts Attorney General Andrea Campbell's mayoral campaign and as a content writer for the Borgen Project.
"Campaign work was incredible, "she said. "I met the most driven and empathetic group of people who dedicate their lives to getting a candidate elected for the betterment of society. Similarly, writing for the Borgen Project was a great way to complement my foreign policy studies and find out new paths people take to protect basic human rights."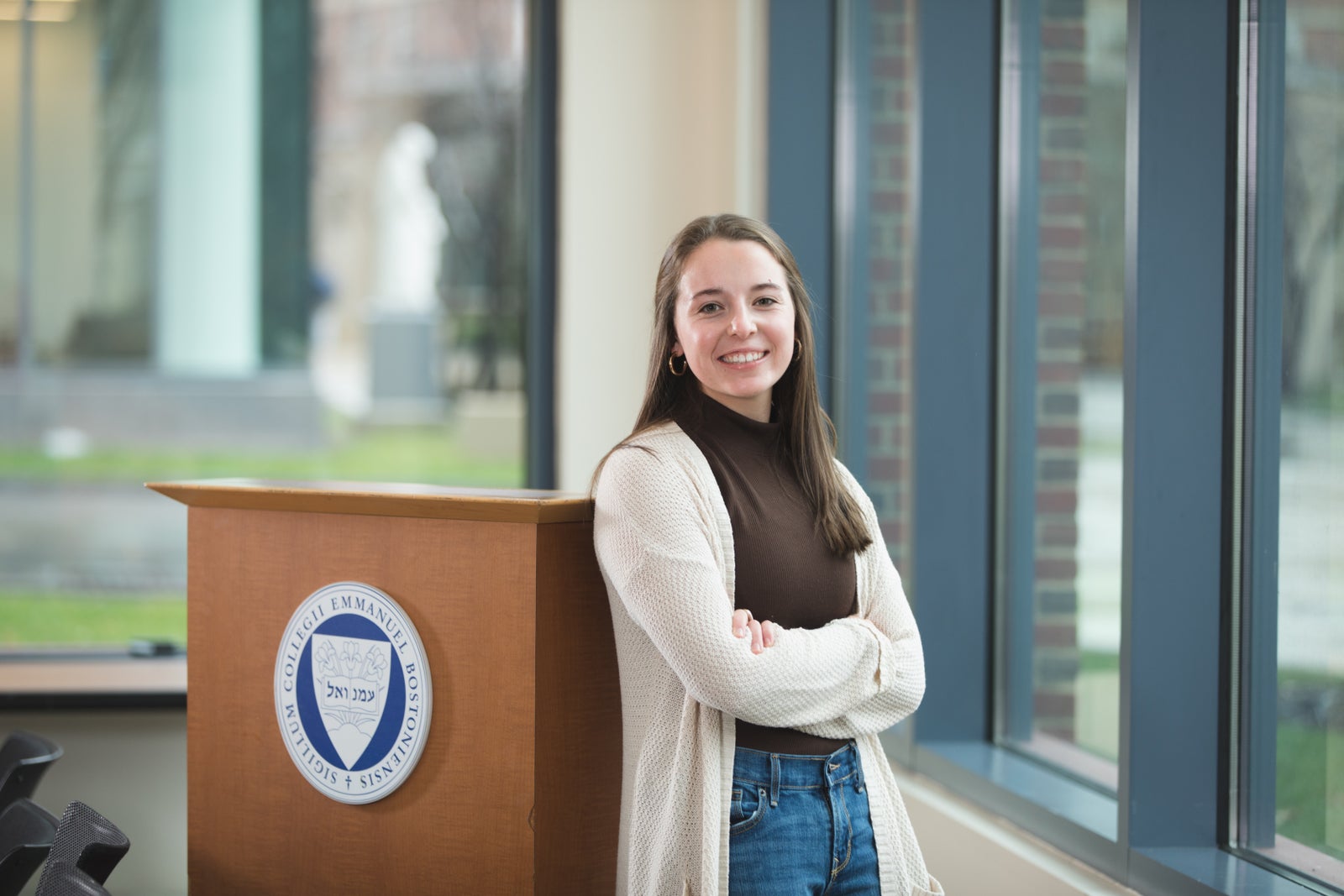 During the fall 2022 semester, Alyssa interned in the Office of the Governor at the Massachusetts State House. "It has been such an eye-opening experience," she said. "Every day I work with people who are directly impacted by policy and legislation. The emotions and experiences of these people are near impossible to teach in an academic setting, which reinforced the importance of hands-on learning for me."
Alyssa gained additional experience as a research assistant for Assistant Professor of Computer Science Dr. Mark Sherman. Their research centers on teaching artificial intelligence and machine learning to students who have had no previous exposure.
"Dr. Sherman is an excellent mentor, and he has dedicated his career to making computer education accessible, which is something I didn't even know before coming to Emmanuel," she said. "I now see significant overlap with the systemic injustices we discuss in political science classes."
As her academic focus at Emmanuel has centered on human rights violations and protection, she would like to take those into her future career—two long-term goals are working with the FBI in their counterterrorism branch or as a human rights lawyer for the United Nations.