Finding your purpose and meaning in life
Inspired by the Gospel mandate of compassionate service to others and informed by the charism of the Sisters of Notre Dame de Namur of the wonder of God's goodness, Mission and Ministry seeks to help students of all faiths find their purpose and meaning in life.
We invite students to participate in multiple meaningful experiences ranging from a variety of volunteer programs, interfaith prayer services, weekday and weekend Catholic Mass, retreats, spiritual direction, religiously themed conferences and lectures. These opportunities enhance students' religious knowledge, as well as welcoming those who are interested in becoming Catholic.
We offer leadership training in retreat work, lectoring, and serving as Eucharistic Ministers or Sacristans during the Mass. Our Campus Minister & Liturgical Music Director welcomes students, faculty and staff of all faiths to join the Emmanuel College Community Choir as singers and instrumentalists. Mission and Ministry works closely with other campus offices and departments through co-sponsorship and support of various events throughout the year.
Emmanuel College Community Choir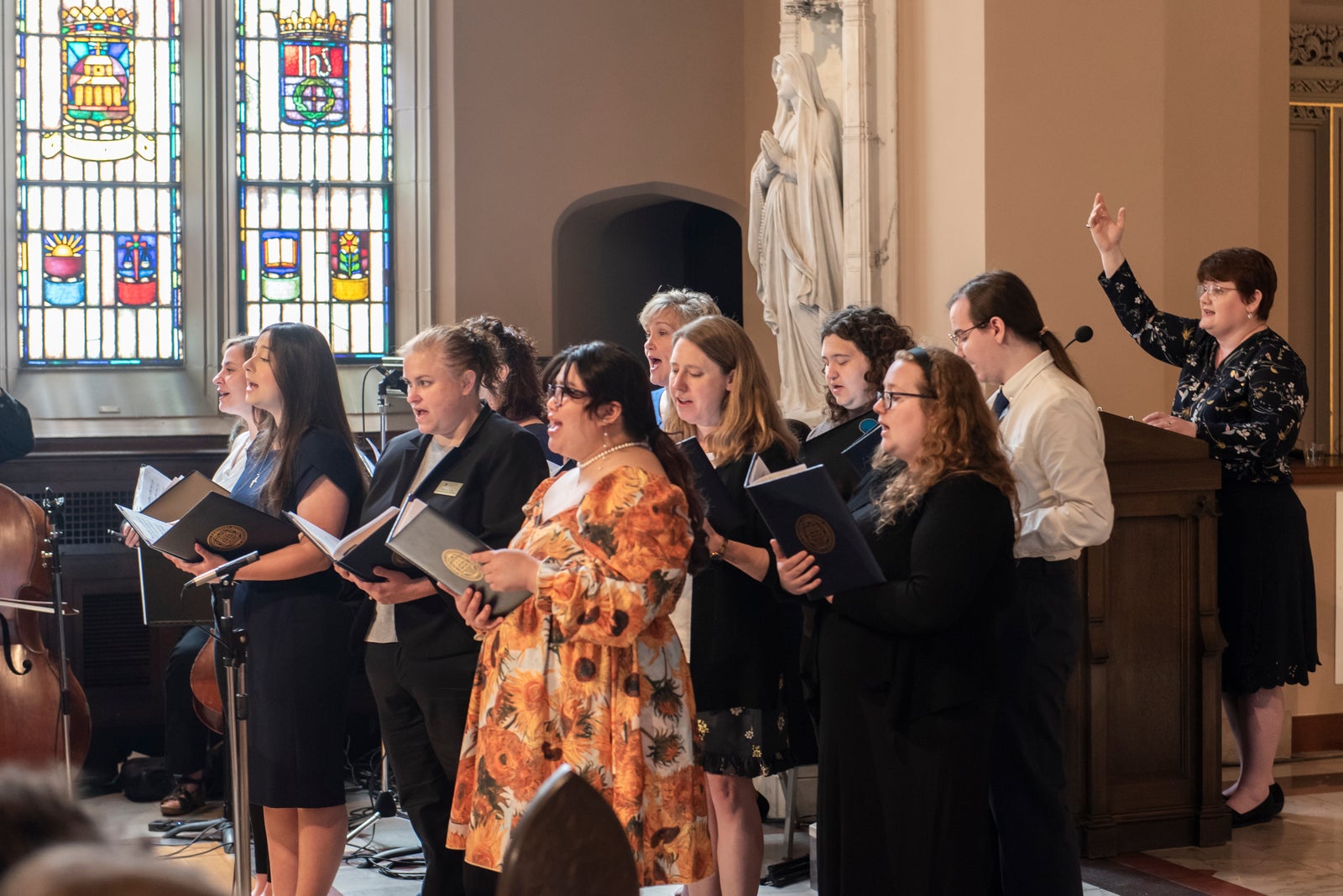 Let's Get Started.
Emmanuel is a place where students broaden their sense of what's possible and prepare for inspiring careers in an ever-changing world. Be here.